The future of eCommerce website has been always an interesting topic. Covid -19 made us deliberately adjust our lifestyle and online shopping is one of them. Online shopping grew by leaps and bounds in 2020 and it will continue to grow at break-neck speed in 2021 and beyond. From start-ups, entrepreneurs to retailers, the entire bandwagon is gung-ho about eCommerce. Industry statistics have projected eCommerce retail to reach $6 trillion by 2022, that's almost double the figure compared to 2019. As with all industries eCommerce, the trajectory will evolve and change with the times. For 2021 there are many changes or additions at are slated to embrace the eCommerce industry. We have identified 6 trends in eCommerce that will shape the industry in 2021.
The future of eCommerce
Let's check what are the future trends of eCommerce website that we may have to look for in 2021.
eCommerce will be defined by mobile devices
Even now consumers mostly use their mobile devices to purchase online. This usage pattern will grow further as populations use and embrace mobile phones for their communications. More and more affordable smartphones available in developed and developing markets will contribute to this trend. Mobile penetration in markets will continue to grow even in 2021 and beyond. It is said that by the end of 2021, 73% of total eCommerce business will be transacted using a handheld mobile device. This means hoards of mobile shoppers will abandon their shopping carts if the eCommerce web sites are not mobile optimized.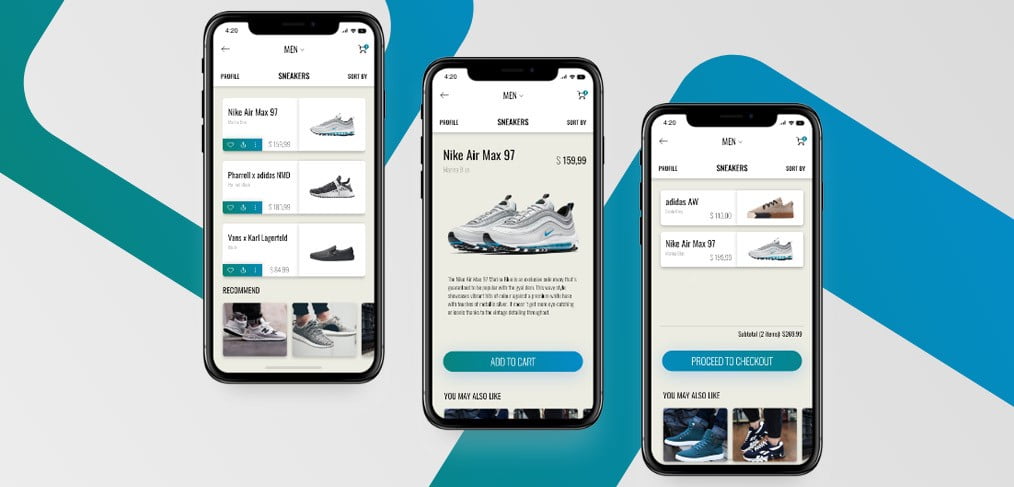 E commerce retailers embrace dynamic pricing
By adopting dynamic pricing strategies, online retailers can remain competitive in the marketplace and provide incentives for more and more consumers to buy their products or brands. Pricing strategy is key for growth in 2021 as the correct price will determine positive online sales while contributing to profits. To do this effectively make use of Dynamic pricing software. There are software tools that provide in-depth insights into prices of competitors, market demand and the anticipated value of the product while determining optimal costs.
The emergence of new options for payments
Availability of seamless payment options is a key reason consumer select a particular brand over others. This means if your brand is not geared to offer your consumers preferred method of payment, they will be hesitant to purchase from your eCommerce store.
Presently most eCommerce retailers accept the common debit and credit cards along with digital wallets like PayPal, Google Pay and Apple and Samsung Pay. In 2021 and beyond more and more eCommerce retailers will commerce to accept cryptocurrencies like Bitcoin for transactions.
AR and AI will improve the experience in eCommerce
Unlike the brick-and-mortar stores, when online consumers shop online, they are not in a position to inspect the product they are planning to purchase. To this end by the effective use of Augmented reality (AR) will completely remove this hurdle by giving a chance to online consumers to see how a specific product will look on them even before they purchase the product.
To this end, Artificial Intelligence (AI) will act as your online store assistant by offering tailor-made recommendations and guidance to potential online consumers. AI will make use of consumers browsing behavior, history of past purchase to give insights into products they are most likely to buy online.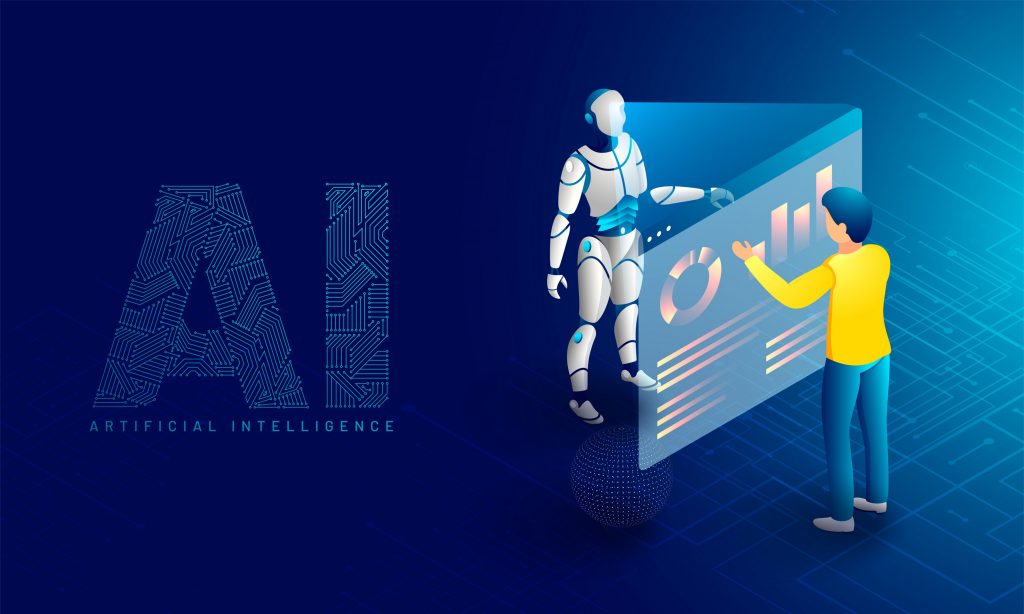 Omnichannel Shopping Will Become the New Normal
Omnichannel retailing means providing customers with an easy and consistent retail user experience across devices and channels. It is a trend that will further take shape in 2021 with a constant increase in the use of mobile devices and voice assistants.
To this end, retailers can use Finteza that is geared to provide an in-depth e commerce analytics to search consumer behaviours and tract all points associated with cash flow. Finteza tool helps online retailers to analyze demand products and closely monitor profits and losses, and research of customer loyalty.
The rise of Voice commerce
While we are enthralled at being able to order pizza from the family computer or from the mobile phone, in future we will be shouting more regularly at Alexa or Google assistant to re-order kitchen towel. The future of eCommerce of voice commerce is already here, and it's changing fast.
With voice assistant devices like Google Home with Google Assistant and Amazon Echo with Alexa gaining immense popularity people will increasingly rely on voice assistant devices to do most things like purchasing product to walking them. It is believed by 2025 majority of U.S. homes will have smart speakers. This will result in voice commerce sales to reach gigantic proportions by 2022.
Also, the increase in the accuracy of technology will result in voice commerce to rise further. To this end, both Amazon and Google are trying to adopt for regional languages in their virtual assistant devices to help and support consumers to shop more easily. When all things considered, it is therefore imperative to optimize your online store for voice search.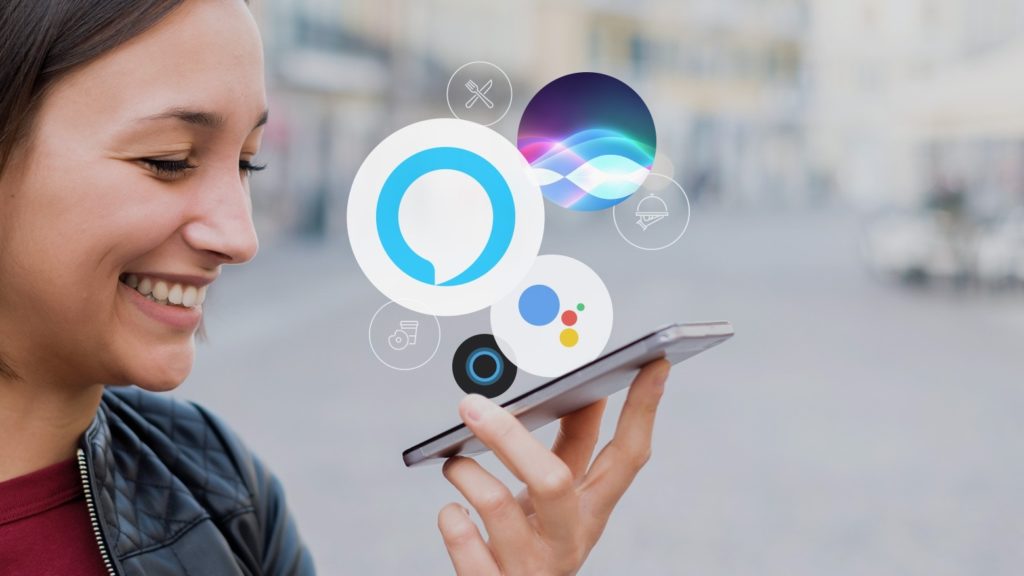 Below are four ways to make your eCommerce site for voice queries.
Content should be optimised to increase the online stores chance of appearing in voice searches.
Add a new skill on Google and Alexa voice assistant devices.
Offer navigation voice-based tools to your mobile app and website.
Make sure the products in the online store can be bought with an easy-to-use flow using voice command.
Conclusion
In 2021 and beyond, Voice commerce will gather momentum as the ideal tool for making purchases. In essence, this broad term includes any interaction between a product and a customer that incorporates voice recognition technology. Although the most popular voice assistants' functions are simple commands like providing weather data and playing music, an increasing number of users are seeking more sophisticated experiences through the use of voice assistant. Further, if 2020 has told us anything, that is to always plan and prepare for the unexpected. In reality, whether you agree with the above online eCommerce trends in 2021 or not, preparing your fulfilment and marketing strategies for the by adopting the pointed listed above will ensure your eCommerce operation won't be left in the lurch.
If you are planning to get started with eCommerce Website, contact Tectera, the fastest growing eCommerce website developers in Sri Lanka