Ever wonder how to start a business in Sri Lanka? Starting a business in Sri Lanka is way easy than you think. Running our own business is a dream for many of us. Everyone wants to be their boss. Not everyone prefers to do a 9 – 5 job or work for somebody else. Working for someone else and following their orders are not always pleasant. Freedom is worth the million. Though most of us have a dream to start our own business, there is always a fear to take any step further. 
If you desire to Start a Profitable Business in Sri Lanka, you will have to consider a few things afore you can start a business in Sri Lanka.
It may not be similarly easy for all the personalities since everyone has dissimilar circumstances in life to deal with. Some are routine working professionals obliged with commitments who fright to leave their job. We fear to perform what we wish to and deem a 'successful life' the one outlined by others.
You might spend many months to come up with a great idea. Once you get the idea, getting started with the business and setting up everything for your new business is not critical in Sri Lanka. 
By the time you complete reading this entire article, you will have a good understanding of what things needs to be considered while starting a business in Sri Lanka. 
Why you should start a business in Sri Lanka?
Every business faces many challenges before they become a success in the industry. Sri Lanka is considered as a great test market for many startups around the region and also around the world. Sri Lankan startup culture booms and there are several funds allocated to support Sri Lankan businesses.
Step 1 – Think about a great business idea
Before getting started with the business, you need to have a business idea first. The business idea needs to be generated by yourself. It can be any sort of business, an eCommerce business, Saloon Business, Show business, restaurant…Etc. 
Here we will share some ground rules to generate a great business idea for your startup in Sri Lanka.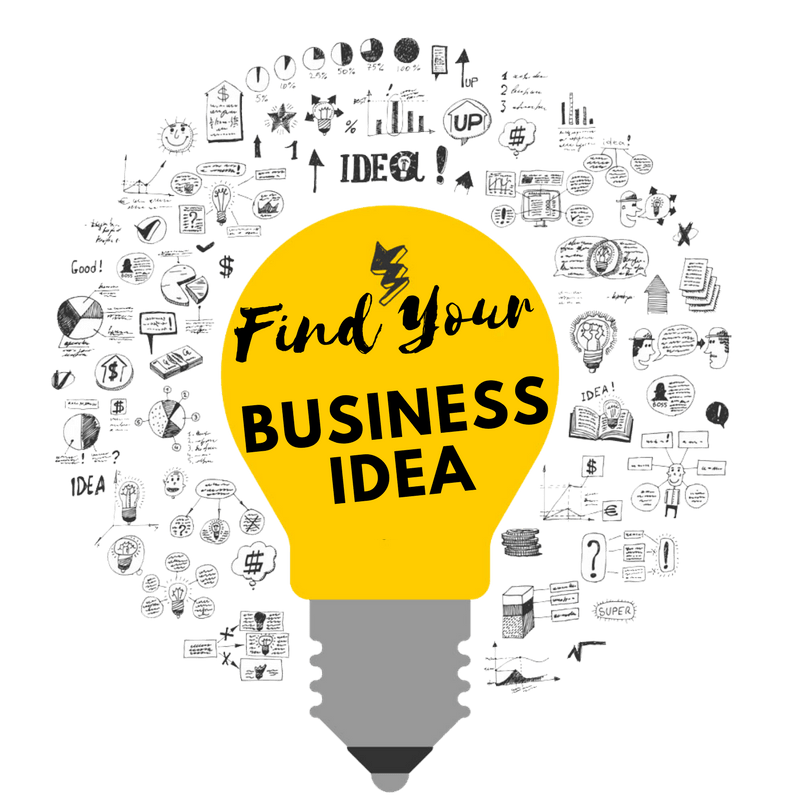 Before we jump into anything, you will have to check what is your real interest is. You will have to check what you will enjoy doing. It could be a restaurant or anything. The idea does not have to be unique. This is a misunderstanding many of us got. We always think the business idea must be unique to succeed in the market. There are plenty of entrepreneurs out there thinking for business ideas and many of you all may have the same idea and at the end, it may not be unique. However, you shall still get started with it on your own. Getting started is the key without just daydreaming about being a businessman. It's time to be a walker and not talker. 
Just because someone else is operating an online clothing store, it does not mean that you cannot do the same. If that so then every industry will have only one business and there won't be any competition. You do not have to feel guilty or scared if the specific business idea is already out there and if someone is doing that. Get a share in the market with a good value proposition. 
Validate your business idea with your close circle and get started with it. 
Besides, check how well, you shall handle the specific business. For an example from whom you shall source your materials, who is your ideal target market and if there is required scope for your business ideas. 
Step 2 – Validate your business idea
Ideas stand since the progression of getting them to market can look tremendous. In realism, if you certify your idea — demonstrate it has value outside the bar napkin on which it is scribbled — the procedure afterwards really becomes much simpler.
Here are a few things to consider the next time you have your next big business idea.
1. Look for it – Before you even get enfolded up in an idea, save yourself the time and do a detailed hunt to discover out if it previously exists. If you find it does, don't give up on your vision too hurriedly. Possibly there are ways to recuperate on the present product. Can you propose value to the business already making it? Could the promote be pleased better? If you answered "yes," it is time to move with the next steps.
2. Seek feedback – Chatter to others about your idea, especially people you trust. At this stage, what you want is cruelly honest feedback. 
3. Build an MVP. – Once you validate your idea got the required scope, now it is time to build the Minimum Viable Product (MVP) to determine if the product you offer will be used by others. If it is service, then offer at free of charge for few and get the honest feedback to check how did they like it. 
4. Start building your identity – If your testing goes very well and you if you feel you got the winning idea in the market, then it's time to get started with the upcoming steps. 
Step 3 – How to raise funding for startups in Sri Lanka?
Once you validate your business idea, it is time to raise funding for your new business in Sri Lanka. There are various forms to raise to start a business in Sri Lanka. Let's check some of the options available;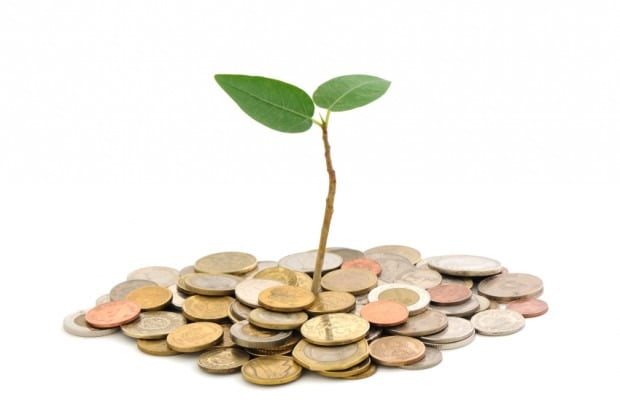 Personal Savings
Most of us in do this. The ideal way to get started with your business is by using your saving. If you have saved money, you shall invest it into your new business idea. Entrepreneurs are the ones who usually go with bootstrapping (Personal Saving) mode. You can make it simpler for your company to get finances if you are in the early stage of the business.
All you have to do is get started with a business from your saving and run it profitably and then show the bank the same results to get the required loan arranged. 
Loan For Business Startup
After Personal savings, loans from banks are the next choice businesspeople usually go for. Not everyone will have savings or enough savings to get started with the dream business. So, they turn to banks with the hope to get the loan sanctioned by the bank. However, it is not going to be easy to get a bank loan. You will have to follow proper instructions and should prove you have a business which will repay the loan. Banks do not give loans to everyone who asks for. Besides, in Sri Lanka to get the business loan, you will need to have your company registered and also it should be operational for a minimum of 6 months.
For the bank to provide you with a business loan, you will have to show the previous employment records, the business plan, or the revenue records.
Funding From Venture Capitals
Various organisations specifically are seeing for young and energetic start-ups to invest in. Those are called Venture capital. Sri Lanka has become a booming hub for startups from the past three years.
There are many international firms are showing great interest in investing in Sri Lankan Startups. Those firms are keen to invest in startups that stand apart from the competitive market. These forms come with an enormous amount of investments and invest only in good business ideas or the founder with succeeding prior experience.
Few examples of Venture Capitals in Sri Lanka are BOV Capital, Lanka Ventures and Lankan Angel Networks.
Business Incubator
There are companies who apart from Financial investment, look frontward to helping the thriving businesses to come up with the stepladder by offering them other facilities needed to operate. They offer facilities such as co-working space, Electricity, Mentorship, Internet, etc.
Most of these accelerators for startups are operated by the government, venture capital firms, or other huge private institutions who show interest in startups
These incubators mainly focus to improve the Entrepreneurship in Sri Lanka. 
Few examples are hatch, StartupXFoundry, johnkeellsx
Step 4 – How to register your business in Sri Lanka?
It is always recommended to register the business properly and have all the bookkeeping done properly. To sell goods online, you may not need a business registration. You shall simply create an eCommerce website and start selling. However, if you want to establish a proper brand, nobody is going to access you as a genuine legal business entity in Sri Lanka if you do not have your business registered. 
Business registration is required because some major sales are confirmed only after validating the business registration. Besides, to get the payment gateway sorted and also to get a bank account registered under your business name, you will not be able to do all these if you do not have a business registration done. Though it is small money, it is recommended to get it to your business bank account. This will help while the difficult time. For example, while the COVID19 time, many banks offered reduced interest rates for SMEs. If your business does not have a business registration with proper accounting, you will not be able to get this type of bank loans and reliefs. 
So, the finest thing you should do once you endorse your idea is to register it as a business. There are many different methods of registering a company in Sri Lanka. However, today we are mainly going to focus on two ideas; 
Sole Proprietorship
Do you have a partner for your business or are you going to run your company alone? If you are going to run your business alone, then "Sole Proprietorship" will be the perfect form of business you can register. Sole Proprietorship is more ideal when you want to get started small. 
The process to get Sole Proprietorship is very easy. You will have to follow the below steps only;
–           Visit your provincial secretariat 
–           Fill the required application form
–           Get the forms certified from your Grama Sevaka officer 
–           Hand over the documents to your provincial secretariat
–           Pay the registration fee of 3,000Rs. 
–           You are done.
With Sole Proprietorship you shall open the bank account under your business name and the steps to follow is very simple. However, any income you earl from this model will be considered as your income. Besides, you will have a hard time raising funding for the business because it is registered as a sole proprietorship. So, you cannot bring any partners in the middle. 
Private Limited
To start a business in Sri Lanka which is a private limited company, many shareholders are involved here. Based on the business model, goods/services offered and the outside investments involvement, companies will have to be established as a private limited company at the start itself. 
There will be a board of directors along with the company secretary. The responsibilities are divided between several stakeholders, and it is a structured method of doing business in Sri Lanka when more weighty investments are at stake.
You can do the (Pvt) Ltd registration on your own. However, there are many companies available out there to perform business registration in Sri Lanka. The average market price for company registration is something in between 30,000LKR to 35,000LKR depends on the services and your requirements. 
With Private Limited registration, your business will be considered legit. Just in case if your company bankrupt, you do not have to bring your saving to settle the payoff to others. Also, you shall bring investors and new business partners anytime to the business. Banks will consider giving the required loans. 
Visit here to know more about company registration in Sri Lanka
Step 5 – Bookkeeping and Accounting
Bookkeeping and accounting are a very important point where it should be maintained properly, and you will need to have a minimum of 5 years history. You will need to maintain a proper database for this where you should be able to easily retrieve the past accounts data whenever required. In most of the time, the business owners do not have time to maintain these on their own or may not want to invest in permanent staffs to maintain these. There are plenty of bookkeeping companies in Sri Lanka to perform this job on behalf of you. 
When you grow your business to transfer it to added party in the future, these will be much desirable the same as your registering details. And continuously adhere to government rules and regulations regarding taxes, labour laws and other required regulations related to your trade.
Here are some of the leading bookkeeping companies in Sri Lanka
Step 6 – Web Design for new business in Sri Lanka
Once you finalise all these, now it is time to design your company website. Your website should be your online salesperson and the website should convert your visitors into your customers. Always make sure to optimise your website for direct engagement to generate leads and always try to increase your online presence. 
If you are looking for the best web design Sri Lanka, contact www.tectera.com today to discuss more your new business idea and your website development requirements. 
Step 7 – Marketing The Business
Now finally you have decided the business idea, validated it, funded it and even created a website for your business. Now it is time to tell your potential customers that you exist. To do that you need a very strong marketing strategy. There are two ways to perform marketing. Traditional way and Digital Marketing. 
These days many businesses turn towards digital platforms to create a buzz in the industry. As most of the people can be found online and it gets simpler to target a definite group of people online.
There are numerous channels that we could use in digital marketing to endorse a brand.
Your business will need to set up a website and social media channels to work on promotional campaigns. You will need to do proper Search Engine Optimization to get ranked higher in Search Engines. You will have to optimise your website with both on-page SEO and off-page SEO. You will need to be knowledgeable to do this or else you shall hire SEO Sri Lanka to perform the optimisation for you. 
Also, while considering Digital Marketing we will need to pay attention to Search engine optimization, Social Media Marketing, PPC campaign, Email Marketing and much more.
I hope this helps if you are planning to start a business in Sri Lanka.
Now go and start!
If you learn something new from this post, don't forget to add a comment below and express your feedback. If you feel we have missed covering any specific points, please do not forget to leave those in the comments section
We at tectera, wish you all the very best for your new startup. 
Tectera is a well-known website development and web design company in Sri Lanka. We deal with all kinds of web design and web development services to our clients using the latest technologies. We are also a leading digital marketing company providing SEO, SEM, SMM, Inbound marketing services, etc at reasonable prices. For more information, contact us.