Best 10 Chatbot for Websites? Is your company struggling to give the best experience for your consumers? Hard to give good customer service to them? Are your employees struggle to manage time to answer and contact your consumers? Are you looking for an easy way to handle the inquires you get from your consumer? If your answer is 'Yes', this is for you! Tectera is growing web designing company. Get your free consultation now.
You can build multiple natural conversations and handle your consumers 24/7/365, without human interaction! Are you excited to know more about this magical device, read until the end and find out the top 10 chatbots to use on a website!
As the world is in the 4th Industrial Revolution, where technology replaces human efforts and uses machines and advanced technology instead. Advanced technology makes things easier for humans, it does much more work than human efforts and it only takes less time than humans. Technology is growing each day and it is used in our daily life more often. Natural Language Processing (NLP) algorithms are used to give the best experience to your company customers. Artificial Intelligence Chatbots are used for better interaction with individuals.
It automatically generates a conversation with a human being, where the human cannot find the differences in whether it is a human or advanced software. It perfectly does the job of the employee, and it interacts with consumers in a friendly way. The application can also text and use voice to communicate with consumers. It leads your company to make more profits and sales as it can assist the consumer any day at any time.
AI Chatbot is also cost-saving. Studies show that due to these reasons 71% of corporations tend to use AI chatbot apps to communicate with their consumers more than using employees to do the job. Consumers also prefer using this technologically advanced software to text or call and clarify their problems.
If you have programmed, it inappropriately when the program runs multiple tasks the chatbot will crash down. Due to this your corporation should utterly check on the application and find the most effective Chatbot.
Your company should acknowledge some main factors before selecting a chatbot. The facts are whether the program is able to run multiple tasks at the same time. Secondly, you must inspect whether the software is able to create a natural conversation. You need to also check whether your Chatbot can be customized the way you want. Another main factor that should be considered is whether the program meets your company objectives and standers. You need to also consider whether multiple Chatbots can focus on one specific task, you need to make sure that the Chatbot application you are using can work on apps, SMS, and your company website for better usage.
Best 10 chatbot for websites
1)Netomi
If your organization aims to have less human interaction, a platform that can do multiple tasks in a time Netomi is the best option for your organization!
It automatically resolves questions your customer ask via voice, emails, chats, and messaging, and many other apps. The platform can resolve inquiries over 70% without human interaction. The software can also analyze and report it in real-time thus, the company will be updated all the time. Let us look at the next chatbot for websites.
2) Smith.ai
If your corporation is finding a platform, which is more than a chatbot Smith.ai got you!
It answers your calls and text messages professionally for you! They also allow customized greetings, colors, and branding. Sends your company a summary of the calls and emails. Let's look at the next chatbot for websites
3) Drift
Want to make more profits and spend less? Well, Drift software is well known as a "revenue acceleration platform." To make it achievable the platform provides a live chat option for your organization.
They contribute to your company to customize messages, the consumer will be automatically connected with the employees, checks all the individuals on the site. The software also saves all the common replies and questions to reduce time. Let's look at the next chatbot for websites
4) atSpoke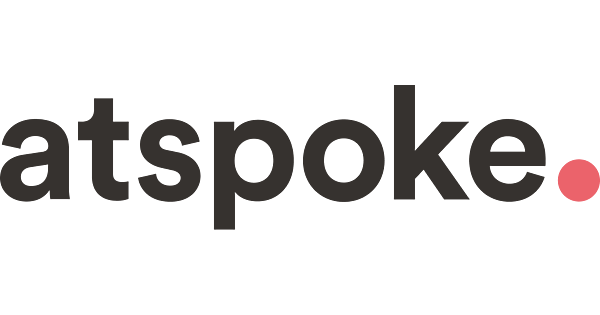 It is a platform that assists your company employees to gain the necessary experience. The organization can be 40% faster in replying to the questions the consumers have when the company is using atSpoke.
atSpoke responds immediately to the text messages the company receives. The company will be always updated as the program updates all the responses every day. Let's look at the next chatbot for websites
5) DialogFlow
Want a 360- degree solution with scalability in mind? A software that is hosted and designed by Google? DialogFlow is what you are looking for! It is owned and hosted by the Google Cloud platforms.
If your company is a large corporation DialogFlow is the best solution for you. It has 30 languages and can support text and call chatbots. IT also assists other platforms like Messenger, line, slack. It can be used easily used by individuals with all kinds of skills levels due to its user-friendly interface. Let's look at the next chatbot for websites
6) HubSpot Live Chat
Do your company want to provide the best customer service ever for your consumers? Then HubSpot Live Chat is for your company! This software provides the best service for your company to manage your customer relationships.
HubSpot Live Chat allows you to reply to chat messages, Facebook messages, and emails. Your organization can also create personal messages. Not only these features but much more! You can create websites and host them, automation and email marketing, blogging, and much more. It will help you with all your digital marketing needs. Let's look at the next chatbot for websites
7) Flow XO
Your corporation can use this platform and experience the live chat feature. Flow XO can be used not only on websites but also in a variety of social media apps like Facebook Messenger. Let's look at the next chatbot for websites
8) Dasha AI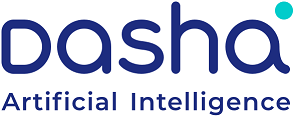 Dasha AI can create human-like conversations. This platform can be used to answer calls and text messages your organization receives. Let's look at the next chatbot for websites
9) Tawk.to
Tawk.to is free software you can use to get connected with your consumers 24/7. It helps your company to be more organized. The app can easily identify the frequently asked questions. This feature helps your organization to get to know better about consumers' questions.
10) Zoho Chatbot
This is an Artificial Intelligence chatbot that can easily connect the customer with the company. The chatbot can answer frequently asked questions. The software can record the unanswered questions for further research for the company.