We've all had those eureka moments when you put two things together that you didn't think would go together, but it ended up working great. You'll never go back once you've tried it right? You can expect the same result by putting Search Engine Optimization and Digital PR together.
Yes, they're two distinct and well-respected fields, but when they collaborate, incredible things can happen. You might feel like pairing them doesn't make sense right now, but by the end of this article, you'll realize that they do.
Why is SEO important in PR?
SEO is critical for any business or organization because most visitors use search engines as their first port of call when trying to buy something or locate a service provider. SEO can not only bring qualified buyers to your website, but it can also work as a brand booster. It helps to raise awareness and online visibility in general, amplifying the impact of your other marketing efforts. Search Engine Optimization allows you to maximize the advantage your website has from what you're already doing to gain publicity in digital PR.
How does PR impact SEO?
You're opening a new door for potential customers to click through to by using digital PR strategies to link a press release to your brand.
Furthermore, if your company is linked to a large number of other trustworthy sites, such as news sources with high domain authority, Google will trust your site and establish its authority. As a result, your site will begin to appear higher in its search rankings, resulting in more organic visitors. In addition to the links we've just discussed, which send a strong favorable signal to search engines about your website. Even brand mentions without links can also help with Search Engine Optimization .
1. You'll earn higher-quality backlinks
Creating a large amount of content is no longer enough to ensure a good backlink portfolio.
Your content must not only be good. It also should be really interesting, as this is the type of content that journalists, bloggers, and consumers want to share with their audiences.
One of the most intriguing aspects of digital PR is this. Many more writers will be interested in what you've produced if it's new knowledge and would be useful to their audiences if you invest in developing newsworthy material.
Great digital PR produces interesting, newsworthy content that both readers and publishers will enjoy. It also means that pitches to high-quality journals are more likely to be accepted. Which leads to getting to higher-quality backlinks and more of them.
Digital PR also makes it easy to build a more diverse backlink portfolio.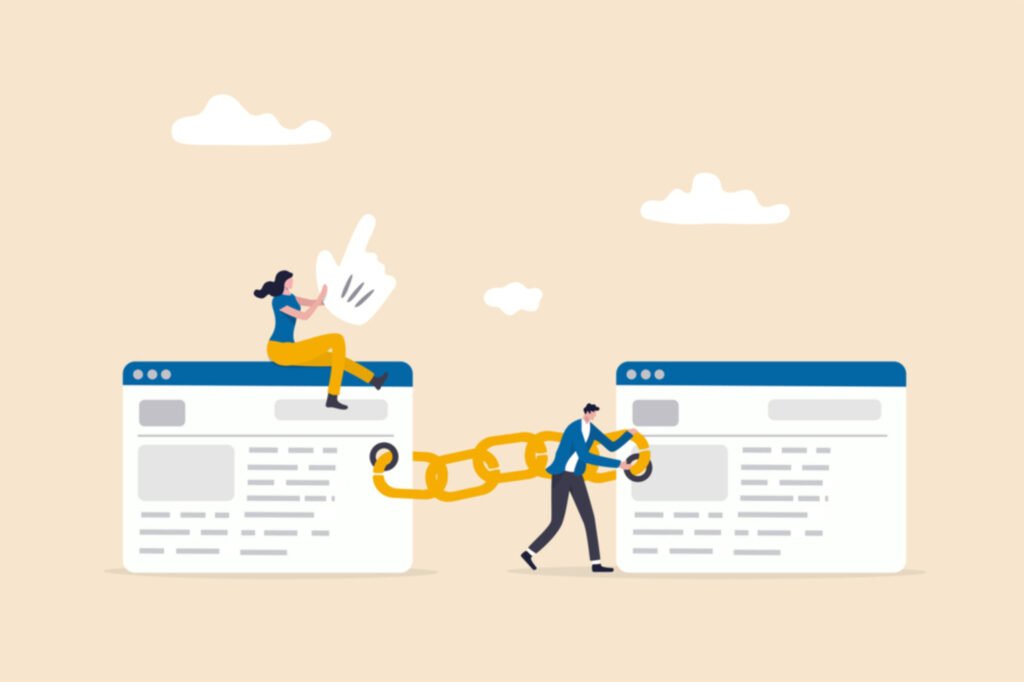 2. You Get More Diverse Links
Sure, link building will get you various types of links, most of which will be from domains with low to mid-level domain authority. However, as previously mentioned, digital PR has the extra benefit of obtaining those difficult-to-reach top-tier links.
After you've got those, a process known as natural syndication takes place. Many of these sites have syndication networks that collect material from reputable publishers. That means a couple of those amazing media placements can lead to a slew of additional links that you didn't have to strive for. The most desirable links are dofollow links, which have a significant impact on your authority. But keep in mind that all link categories have some worth.
And, because you're gaining media attention and building your backlink portfolio organically, you'll end up with a much healthier mix of links. Google sees this as a reflection of natural conversations about your brand and its content, boosting the validity of your backlink portfolio and marketing efforts.
3. You Build More Long-Term Authority
Over time, even minor advantages add up to something that makes the work worthwhile. Sustained authority. Instead of just presenting a blog post or your website's homepage, pitch outstanding content. This helps you present yourself as an expert who creates compelling, data-driven material that is worth listening to.
Even unrelated references serve as micro-reminders to readers. This reminds them of your brand and that you're still a part of the conversations they're following. As aggravating as it is for results-driven marketers, tracking this is challenging. That isn't to say that the long-term impact and advantages aren't present.
Overall, digital PR not only gets your content top-tier coverage, hundreds of backlinks, and thousands of social shares. It also helps you improve your Google search ranking by accumulating press mentions and backlinks on high-authority websites while also putting you in more relevant conversations. Instead of focusing exclusively on one-time link building, consider an approach that provides multiple advantages for the time and effort your team invests into marketing.
4. It helps with Online Reputation Management
Online Reputation Management is a strategy aimed solely at enhancing good brand views.
The majority of consumers turn to Google first when looking for products and services. Therefore, making sure your business appears in the best possible light in search results is important. Reviews, forums, and news articles are all examples of items that can appear in search engine results about a brand. Google takes into account criteria like expertise, authority, and trustworthiness. They combine these with what they already know about you when they rank your website. This has the potential to make or break a business.
Too much negative online press from authoritative sources on page one for your business can reduce traffic to your website. This is something that digital PR and Search Engine Optimization can undoubtedly help with. Another reason why digital PR, used for ORM, should be a focus of your SEO strategy is that it allows you to take an integrated and proactive approach rather than reacting when things go wrong. It will saturate the first page of results with backlinks that scream good impressions from highly reputable websites, ensuring that your business is properly represented.
5. Building New Traffic Streams
When you mix digital PR and Search Engine Optimization , you receive incredible referral traffic. Remember that digital PR produces high-quality connections, which leads to a significant increase in referral traffic. You'll acquire valuable traffic for your client from targeted media channels that were chosen because they are relevant to the target audience's lives. They'll be more inclined to engage with the content, click the links, and desire to learn more as a result.
This is one of the reasons why online PR is such an effective digital marketing channel for reaching relevant consumers. With a good SEO strategy in place, you'll be able to attract a large number of prospects who are either considering making a purchase or are ready to do so. SEO will not only help you get new prospects to the top of the funnel. But it will also help you nurture and nudge those that are already there further down.