Looking for best google ads alternatives? Google may still be on top (for the time being), but the tides are changing and there are other fantastic advertising alternatives! Naturally, the following step is to increase traffic to that store so you may begin selling as soon as feasible.
There are several strategies to generate traffic to a website (advertising, SEO, email marketing, and so on), but paid adverts are usually the quickest approach to bring in clients. When using ads, even new and tiny businesses can be discovered by potential buyers with the correct keywords, accurate audience targeting, and powerful remarketing tools.
Before you open a Google Ads account for your company and start down the rabbit hole of keyword research, budgeting, and crafting ad copy, you might want to look into other advertising choices. There are other systems that are easier to crack, integrate tools, and are less expensive!
AND. There are a lot more than a couple!
In this post, we will list some of the top Google Ads alternatives on the market, explain what they provide, and how you can use them to enhance your online business!
What exactly is Google advertising?
Google advertising is digital advertising that appears on Google search results pages, Google Shopping, Google Maps, and other Google websites and technologies, such as the Google Display Network (Youtube, Gmail, Blogger, and thousands of partner websites).
Ads on Google vary in size and shape based on where they are displayed.
Look for Network Campaigns -These ads are often text-based and appear at the top or bottom of Google's search results pages.
Campaigns on the Display Network -These ads are typically photo-based and appear on Google partner websites and apps.
Campaigns with video -These are the short video adverts that you typically see on YouTube before the video you've chosen begins.
Why should you investigate alternatives to Google Ads?
Every day, Google processes over 3.5 billion searches, so there's no doubt that your target audience is seeking for what you have to sell on Google. There is also little doubt that most businesses, large or small, well-known or unknown, advertise on Google.
However, due to the intense competition for clicks, Google advertising has become prohibitively expensive. Depending on your niche, some ad clicks can cost you up to $100 or more.
Aside from the high cost-per-click, here are three additional reasons why you should consider alternatives to Google advertising:
Google Ads is not for beginners. Google Ads is notorious for being a difficult nut to crack. Getting through the trial and error stage will require some time and money. Google Ads makes things like account setup, keyword research, budgeting, and so on more difficult.
Google adverts demand your attention. You, as a busy entrepreneur, most likely want something simple to set up and administer. You can't just put up Google Ads and walk away. They necessitate regular monitoring and optimization.
Your advertisements will only appear on the websites of Google and its partners. While the Google partners network is extensive, your potential customers may also visit other sites, such as Facebook or Instagram.
Microsoft Marketing
While Google has the largest audience share of any search engine, it's worth mentioning that, despite having only 13.37%, Bing Ads serves around 639 million users worldwide. Yes, there are over 600 million unique PC users that use Bing on a daily basis. With that in mind, Microsoft Advertising is probably worth a chance.
Ads created on the Microsoft Advertising platform are displayed on all Microsoft platforms and devices, including Cortana, Office, and partner websites on the Microsoft Search Network, including The Wall Street Journal, AOL, and InfoSpace.
The advertisements are typically displayed at the top of Bing, MSN, and Yahoo search results. You can also opt to broadcast your adverts at different hours or days of the week and to different demographics (age, gender, etc.)
Microsoft Ads features
Ads on mobile devices. Microsoft Ads, like Google Ads, runs ads on mobile devices.
Advanced geographic targeting. Target everyone on the planet, or target a certain country, city, or area.
Simple campaign import. If you already use Google Ads, you can easily migrate your campaigns to Microsoft Ads.
There are no required spending limits.
Microsoft Advertising professionals provide one-on-one assistance.
The average cost-per-click (CPC) for Google Ads is $7.99, while the average CPC for Facebook Ads is $20.08. What a difference, eh?
Amazon Ads
Amazon Advertising is an excellent substitute for Google Shopping advertisements. Similar to how Google users go to Google for research, most Amazon users go to Amazon to buy. They usually know what they want to buy; all they have to do is pick how much they want to pay and which brand to buy.
Because Amazon users have completed their purchasing process, the climate is ideal for e-commerce store owners selling actual things.
Amazon advertising, in addition to traditional ads on search result pages, includes audio and video commercials that can reach potential buyers on or off Amazon's site. Video advertisements appear throughout content on Amazon TV, IMDB, IMDB TV, and other partner and publisher websites. Audio ads reach potential buyers via Alexa-enabled devices such as Echo and Fire TV, as well as various mobile and desktop apps.
Features of advertising in Amazon
Advertised Products These are specific product advertisements. They can be found in search results and on individual product pages.
Brands Sponsored These are advertisements that include the brand's emblem, a headline, and a selection of products. They appear on the pages of relevant shopping search results.
Display Sponsored These are comparable to Google Display advertisements. They can include an image as well as some text. They are shown on and off Amazon in order to enhance ad reach.
Stores. The storefronts option is more akin to having your own branded website within Amazon. It's a multipage, immersive shopping experience that allows you to exhibit your whole brand and product line.
When compared to the average CPC of $0.66 for Google Shopping advertisements, the cost per click is rarely more than $0.35.
Linkedin Ads
While LinkedIn may not appear to be the first port of call for digital advertising, it does have its advantages and can be a terrific Google Ads substitute. Especially if you're selling SaaS rather than physical things.
LinkedIn is the most popular self-promotional social networking platform. If you're a business professional, it's the ideal place to explain your company's objective and vision, as well as connect with other entrepreneurs in your industry. It is not only the best platform for B2B lead creation, but it is also excellent for content promotion.
With 650 million professionals on this social networking platform, your advertising are bound to be seen by at least portion of your target audience, and according to LinkedIn, 4 out of 5 members have decision-making authority, which is ideal if you want to promote your services.
LinkedIn Ads currently offers Sponsored Content, Sponsored Messaging, Text, and Dynamic ads. Some of these ad kinds may also include video messages, which are an excellent tool for communicating information about your brand and business.
You may also import an email list to develop contact retargeting campaigns, or you can place a LinkedIn Insight Tag (a short code snippet) on your website to retarget visitors.
Features of Linkedin Ads
Boosting after the fact. To reach your intended demographic, posts on your corporate page can be promoted.
Cross-promotion across all platforms. You can configure your adverts to appear on desktop, mobile, or tablet devices.
Messages are delivered straight to members' inboxes. On the platform, send branded sales communications directly to a prospect's inbox.
Prospects should be targeted depending on their job title. When creating a LinkedIn ad, you can target people based on their job title, such as CEOs, CFOs, developers, programmers, copywriters, and so on.
The average cost-per-click (CPC) is $5.26.
Facebook ads
A strong social media presence is likely to be just as crucial for businesses as a speedy, user-friendly website. So, chances are you already have a Facebook business manager account, but if not, here's a great tutorial on how to put one up. It's now time to put it to use.
The Facebook Advertising platform arguably contains the most ad types and the most powerful algorithm accessible. Because of this, and with a user base of 2.8 billion, according to Statista, it has become one of the most popular advertising platforms, right alongside Google.
However, there is one drawback. Although Facebook claims that new advertising platform is simple to use, it will take some time to become acclimated to its complicated vocabulary and interface. Particularly for individuals who have never marketed online before.
As previously said, Facebook provides a wide range of ad formats. Simple photo and video advertisements, stories, ads on messenger, carousel ads, slideshows, and collection ads are among the most popular. The best part about Facebook, however, is its sophisticated algorithm, which assists small and large businesses, agencies, artists, developers, start-ups, and many other entrepreneurs in getting out there and selling their products and services to potential clients.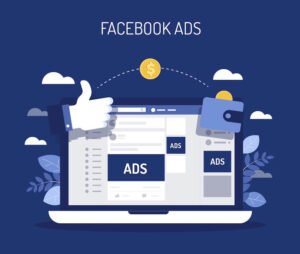 Features of Facebook advertising
Ads appear on all devices.
Lead generation advertisements.
Advertisements that sell your stuff quickly to highly motivated buyers.
Targeting options that allow you to retarget visitors to your website.
The typical CPC is $1.72. (The average CPC on the Google Display Network is $0.63.)
Reddit ads
Reddit is a social networking platform that functions similarly to a forum. According to Alexa, it is one of the top 20 most frequented websites in the world, thus digital marketers should at the very least try advertising on it.
But is it really worth it, and will it help you grow your sales? It paid off for several entrepreneurs, who generated up to $28K in sales from a single Reddit post in a single night. Others saw it as a waste of time.
Here's what you need to know before you start advertising on Reddit. Because Reddit is a content-driven community, you should definitely experiment with paid advertising there if your business has some authority on the platform and produces relevant content. However, if you simply want to get your product or service out there and hope for quick results, this is probably not the route for you.
Reddit provides a wide range of targeting options, including community, device, location, and interest targeting. It also provides two sorts of CPC advertisements: promoted posts and video advertising. These advertisements appear in users' newsfeed or discussions and are accessible on all devices.
Features of Reddits Ads
Reddit brings together passionate and highly driven communities. Because Reddit is a forum-style social media network, members are encouraged to express their opinions, upvote or downvote material, and they abhor direct sales or spam. This has the potential to make or destroy your sales.
Reddit's readership spends more time on their platform than any other social media network, according to the company.
Over 58% of Reddit's audience is between the ages of 18 and 34.
The minimum ad expenditure is $5.
You might be thinking there are so many solutions that you can go for now ! Dont think too much! We are Tectera, digital marketing agency who is ready to help you with your ads. Reach out to us via phone or email.