E-Commerce is a revolutionary step in buying and selling. It always makes your work easy. E-Commerce is popular among everyone. You might be wondering about the best E-Commerce websites to use. We got you! So, Today let us explore the top 10 websites in Sri Lanka.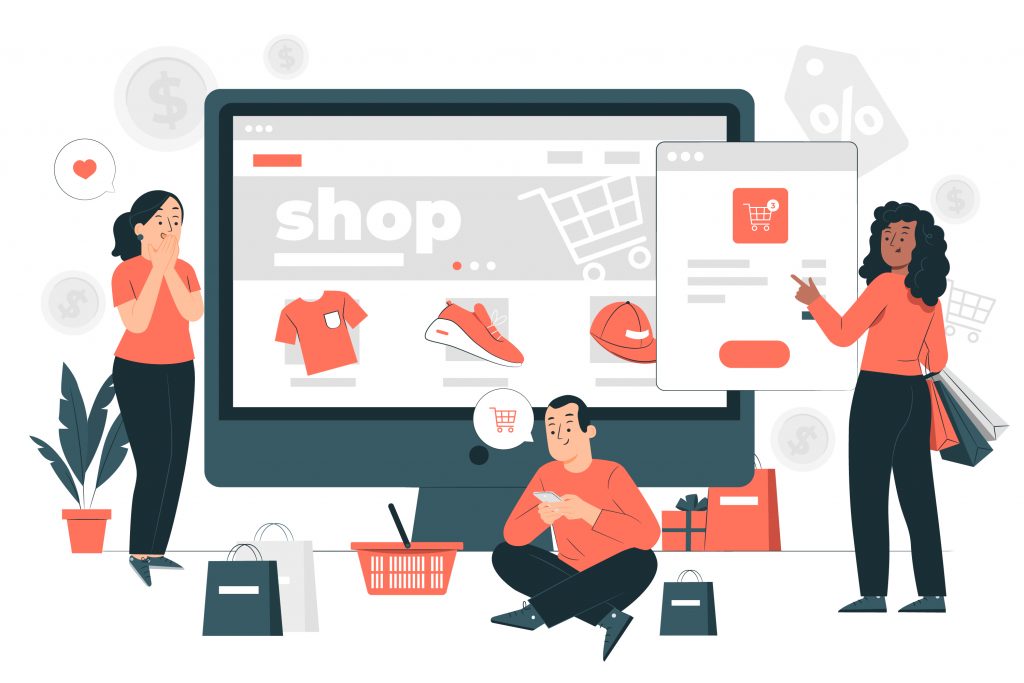 Kapruka
Ready to experience a global shopping experience? Kapruka is the right place for you. Kapruka was founded in 2003 to give world-class service to Sri Lankans. Today, Kapruka.com is the largest E-Commerce service provider in Sri Lanka. It offers thousands of products with over thirty types of services.Kapruka.com is Amazon's master seller in Sri Lanka. You can see Sri Lankan products on Amazon US, which has an active customer base in over 180 countries.
Kapruka Global Shop gives customers based in Sri Lanka access to over 50 million global products. Global Shop houses a wide range of products, from clothing, computers, toys, electronics, etc.
Kapruka sells it online to the customers who have ordered it. It primarily sorts, selects packs and delivers items to customer addresses in Sri Lanka. The important part is that Kapruka owns the inventory and doesn't involve third-party logistics.
Daraz
Daraz is a popular E-Commerce website among Asians. It is an online E-Commerce store where you can have clothing, footwear, apparel, jewelry, accessories, and many more. It started in 2012. Alibaba Group is currently taking ownership of it.
Daraz is South Asia's leading marketplace. It has more than 20 million products in 100+ categories on its Website and App.
Ikman.lk
Are you looking for a product at an affordable price? Ikman. lk will be the right place for your desires. It is available in Sinhala, Tamil and English. Ikman became the 6th most visited website in Sri Lanka after three months of operation. There are so many product categories that will suit your choice.
You can even request services through Ikman. Ikman is user-friendly for our day-to-day work.
wOw.lk
Are you looking for trending brands? We found the best place for you. You can choose your desired product under categories such as white goods, electronics, lifestyle, gadgets, mobile phones, laptops, household items, fitness equipment, and more to suit your preference and style. You can get the best deals including secure payment options, island-wide delivery, genuine warranty, and excellent after-sales services.
Takas.lk
Takas supports 700 merchants and 25,000 products to be delivered anywhere on the island. The world is changing! and Takas are ready for it. They were the first E-Commerce company to provide cash-on-delivery options.
Currently, this marketplace supports seven hundred merchants and twenty-five thousand products. Takas also provide a platform for e-commerce companies that allow them to automate their backend process and increase efficiency. Takas will deliver your products island-wide
PatPat.lk
Patpat is an E-Commerce website that helps with your lifestyle needs. You can post an ad in PatPat for free. Affordability and convenience make Patpat more user-friendly.
You can explore the product by popular categories such as cars, three wheels, electronics, grocery, health products, houses, rooms & annexes, business management, and household. PatPat is the place for made-in-Sri Lanka products.
PatPat fits all your financial needs. You can get options such as vehicle leasing, property loans, and personal loans.
ZigZag.lk
Are you a fashionista who thinks about unique designs?
ZigZag is an online fashion retail store that brings unique and elegant designs to add a touch of glamour to your everyday life.
You can experience a wide range of products with ZigZag. You can purchase your payments via credit cards, cash on delivery, and bank transfer methods.
Sambole. lk
 Sambole. lk enables you to search or buy anything such as groceries, property, fashion, health and beauty, home kitchen and garden, motor vehicles, services, etc. It is a trusted marketplace for buying and selling.
BuyAbans.com
BuyAbans provide the best online shopping experience with access to the best products at the best prices to suit all your needs. Abans also serves customers purchasing from the UK, Australia, USA, etc. Italy for their friends and family members in Sri Lanka.
Shinrai
Are you dreaming about your home? Shinrai got you. Shinrai's vision is to be the preferred supplier of innovative products and services that enrich the lives of those living in Sri Lanka. They provide complete automation solutions for villas, apartments, offices, and hotels. They will make an ordinary home into a smart home. They always know to fulfill customer expectations.