Lead generation is a lifelong objective for any business because it helps brands expand and earn more money. To complete this work, you must first understand the channels that your potential clients prefer.
Instagram's monthly active user base of over 1 billion makes it a fantastic avenue for obtaining new leads. Furthermore, users spend an average of 58 minutes each day reading through Instagram feeds and viewing stories, which provides extra advertising chances. You can't deny the fact that 90% of all Instagram users follow at least one company, indicating that people are interested in the behind-the-scenes of their favorite companies and see Instagram as a wonderful location to shop.
5 Instagram Lead Generation Tactics
Take advantage of Instagram ads
When we think of getting leads on Instagram, the first thing that comes to mind is using ads. This is most likely the most basic strategy to begin with. Remember that creating Instagram advertisements needs you to have a business account, which means you must have a Facebook profile because all Instagram ads are made on Facebook. This is if you need to understand on your audience widely but if you think you don't need much information, you can directly work wit Instagram ads itself
So, go to the Ads Manager and press the "Create" button. Choose lead generation as your goal. Then you must create your ad, specify your target demographic, and decide on the duration and budget for your ad campaign.  But make sure you set a specific goal on what your publishing your ad for? Is it Brand Awareness ? Is it to increase your sales?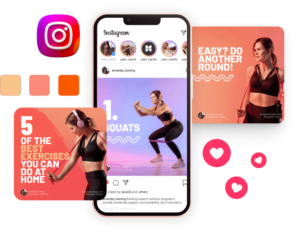 Make a creative Poster and ad
Your Instagram bio is similar to an elevator pitch, and it may help you make a good first impression on your audience. Every potential client who evaluates your organization will evaluate your authority and credibility based on your profile bio. Furthermore, it provides another opportunity for leads to contact you and interact with your business by following the link. Don't underestimate the importance of this instrument, and do your best to produce a relevant bio. We've included some helpful hints below for you to keep on hand.
Make sure you use your logo on all the posters
Highlight your brand and product name
Keep the poster content very minimal
Write a relevant description (Not more, not less)
Make use of the hashtags
Add CTAs button in the poster
Make use of reels and carousel posters

Add action buttons
Including a CTA in your profile encourages potential clients to take the first step. They can order meals, make a ticket reservation, or schedule a beauty appointment immediately from your profile. To add a button, select the website you wish to link to your business profile.
To add a CTA button, go to "Edit Profile," scroll down to "Contact Options," and then click "Add an Action Button." You'll see a list of third-party apps; select the one you need. Then, after hitting the action button, input the link to your account with this app or any other link you wish to redirect your consumers to and tap "Submit."
You can also press on "Actions buttons" and find other options like book now, order food and reserve. The same way you did before, you need to be associated with a partner to get this setup in your Instagram account.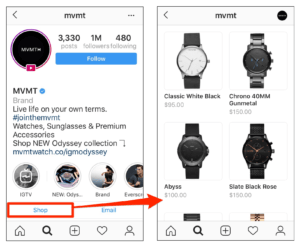 Add a link to your Instagram story
Instagram stories are an excellent way to demonstrate how your product works, post some amusing behind-the-scenes footage, and introduce your employees. Customers are always curious in who is behind their favorite brand. People like such candor and honesty, therefore show how you start your day, how your clothes are sewed, and even little blunders.
You may use stories to enhance engagement by creating polls, quizzes, and polling your followers. For example, supposing you're planning to launch a new product line and are unsure of the material, fabric, or color to employ. Directly question your audience. This manner, you'll demonstrate that their feedback is valuable and you'll be able to develop.
This is an excellent lead generation strategy. Users can go directly to your website or any landing page you desire from your tales. You've probably seen huge businesses employ this feature – "Swipe to view the collection" or "See more." This option will not be available in your Instagram settings until you have 10,000 subscribers and a verified account. If you match these criteria, go to the procedures below.
Commence your Instagram story.
Choose the chain icon.
Insert a call to action and the link.
Post the story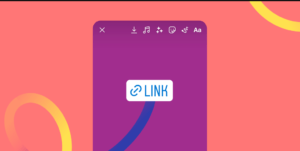 Partner up with influencers
Influencer marketing is a fantastic method for attracting a large number of interested buyers. Find the most authoritative bloggers and influencers in your sector by conducting research. These people's audience should correspond to your buyer persona. Look for a passionate vegan if you serve vegan meals. This person should be knowledgeable in the field and have a large following. Offer them mutually beneficial partnership. For continuous advertising, you can offer a big discount or even deliver your products for free.
You can also collaborate with an influencer to organize a monthly giveaway. Give your product away at random to someone who follows you and meets your requirements. This will significantly improve your subscriber base and engagement in a short period of time.
Don't pass up the opportunity to build your Instagram audience now that you've learned so many ways for generating leads on Instagram! If you need more information on how to promote drop an email to [email protected] or ring us at +94 077 433 2205