When you have several variables to examine, measuring your success online can be complicated and frustrating. Today's ecommerce stores must track brand health, promotional material ROI, conversions, pay per click, and many other analytics. That's when the concept of "sharing of voice" (SOV) comes into play.
It's not enough to analyze these indicators unless you have the knowledge to compare them to your competitors. How can you keep track of these figures without losing sight of your company objective?
Share of voice (SOV) gives you a better picture of how you compare to the competitors. This measure indicates your market position. It allows you to have a better grasp of the value of your brand and market share.
Through this blog, you will be able to understand everything about SOV, Why is it important, and how can you quantify it for social media PPC, SEO, and public relations?
What Is SOV (Share of Voice)?
Share of voice (SOV) is a metric that compares your brand's market share to that of your competitors. It serves as a benchmark for brand awareness and how much you control the discourse in your field. The bigger your market share, the more popular and influential you are among users and potential consumers.
This measure indicates how well known and engaged is your brand among the consumers over various platforms such as social media, blogs, and so on. When you have higher SOV you hold great influence over your competitors and hold more online exposure contributing to higher traffic and sales.
Why does SOV matter?
This statistic depicts where you are now, where you could be in the future, and how to get there. This measure might be beneficial in a variety of marketing situations. Among them are:
Brand Management
Brand management is a broad phrase that refers to marketing practices that aim to preserve, improve, and raise awareness of a brand's overall value and reputation over time.
A solid brand management plan aids in the development and maintenance of deeper ties with the target audience.
The SOV can help you figure out how many people are familiar with your brand, the number of times they encounter it online, as well as how much they talk about it.
You can identify what pleases and dissatisfies your consumers and come up with instant cures to protect your brand image.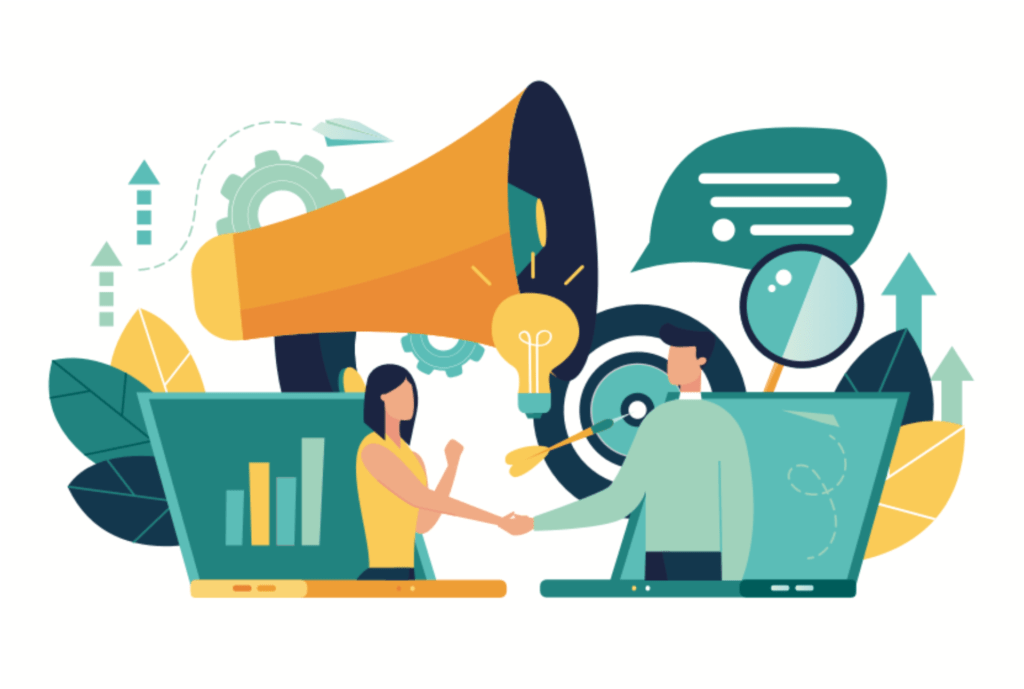 Competitor Intel
The first step in strategic research is to learn about your competitors.
There are numerous features and advantages to using social listening tools. It not only allows you to calculate your SOV, but it also allows you to create a graph. It can also spot new competitors in the field and figure out where their traffic and references come from.
After you've identified all of the major players in your industry, you can compare brands to discover where you fall short. Take a peek at the global mentions, then drill down into country and language data to learn from the most visible businesses in each place.
Consumer Perspective
Social listening systems calculate SOV based on real-time user conversations on social media. As a result, they provide you with a better understanding of consumer and industry behavior.
By listening to what your audience has to say about you and your competition, you can learn (from) them. What is it about your products that people like and dislike? Are there any market categories where your competitors lag? All of these details can be found by looking at brand mentions.
You can also reply to complaints quickly when you employ social listening tools to communicate with your customers in-app. In addition, you can market your products to a ready market.
Campaign Tracking
Share of Voice can be measured outside of your brand to track the effectiveness of the marketing strategy.
You can also get specific insights into your clients, such as their country and form of social media
Calculating your SOV on a routine basis can help you gain a better understanding of what works for your intended audience and also what your competitors are doing that you may use with your `campaign.
You can also use your Share of Voice to figure out where future campaign changes are needed.
How to measure SOV?
You can use the use the following formula to calculate the share of voice:
Your brand metric / Total market metric x 100
The SOV indicators to measure will be determined by your company goals and marketing approach. There are a variety of cloud services with built-in tools for calculating your SOV in comparison to similar brands.
SOV for Social Media
Because the major ingredient being evaluated here is customers' voices, social media is considered the ultimate metric of share of voice. You can manually calculate your SOV for social media or use a paid social listening platform.
An automated social listening technology is recommended because it provides comprehensive insights in addition to speed and accuracy. You can manually input data into free tools like Awario and Brandwatch to get insights like marketplace exposure and sentiments.
The steps for using a manual instrument to measure SOV for social media are as follows:
Insert your brand name into the tool.
Record the number of times the tool has been mentioned.
Make a list of the rivals' mentions.
Calculate your SOV using the following formula:
Number of your brand mentions / Total number of brand mentions (yours + competitors') * 100
SOV for PPC
This metric compares the number of times an ad is capable of appearing to the actual number of appearances to determine ad visibility.
The formula for calculating PPC (impression share) share of voice is:
Your Impressions / Total eligible impressions
A service like Google AdWords can help you figure out how visible your ad might be. It makes use of campaign and keyword options. Impression Share is the AdWords term for SOV. It's calculated by comparing the number of impressions your advertising goes to the number they could get.
You can easily detect many variables to assess how well your campaigns performed in comparison to your expectations, providing you with a solid understanding of how to change your marketing approach and budget.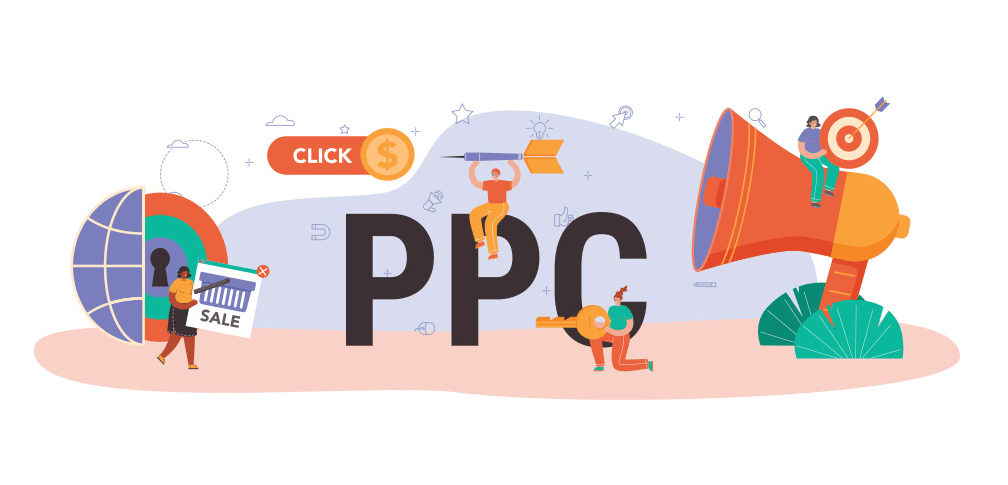 SOV for SEO
The proportion of your market's total expected search traffic that goes to your website is referred to as SEO Share of Voice.
The higher your SOV, the more organic search traffic your site generates. This means that your website appears at the top of search engine results for keywords related to your field.
You can easily measure this parameter with SEO tools that reveal your search exposure for search terms for both your company and your competitors.
Other SEO metrics to monitor include average position and traffic over time, as well as position dispersion, which refers to your ranking positions divided into groups, such as #1-3, #4-5, and so on.
In comparison to your competition, the findings will show you how many clicks for all of your topic-specific keywords land on your website. You can use this data to see if your publicity is sufficient and take steps to increase your site's rankings.
SOV for PR
In addition, examining publications that cover your rivals and analyzing their mentions of yours is part of SOV for PR. The results will show you which media outlets pay attention to your public relations activities.
The SOV for media sites for your brand shows you how many mentions you're getting on blogs and news websites.
The goal is to learn about the industry magazines and news sites that are discussing your brand, the context in which these discussions are occurring, and also what business experts think about your product.
PR is more about how well-known your brand is in the industry and how much intellectual capital value industry experts believe you are worth.
You can apply the Sprout social listening tool to get your brand's SOV for PR. The software includes blog and news outlet data, as well as filters for adding and removing keywords and other factors to accommodate your research goals.
How to improve SOV
The crucial factor that affects the improvement of SOV is digital marketing.
Engage in digital PR
Make connections with reliable digital media to get your brand highlighted in magazines, trade journals, newspapers, and high ranking blogs.
The more consumers see and discover your brand, the more they will communicate about it and express their feelings with their friends and family, resulting in an increase in brand awareness, conversions, and growth.
Produce useful content
If your content informs, inspires, or entertains your audience, they will be more likely to follow your brand and share it.
Tips, how-to guides, inspiring quotations, industry news, and other things relevant to your specialty and demographic will undoubtedly keep your consumers interested over time.
User-generated content (UGC) can assist increase your brand's share of voice by allowing more people to speak about your products and brands from firsthand opinion, which is a more credible marketing tactic than advertising.
Interact with the audience.
Your social media sites are places where you may connect and communicate with users as well as share content.
By responding to your followers' postings, addressing an issue, or simply offering support, you can increase your share of voice.
Also, take the time to reply to positive brand interactions, and thank your consumers for their commitment.
Create and organize media platforms polls and hashtag challenges that encourage customers to vote and participate to engage more with your following.
Promote conservation on your social media platforms.
Make sure to link your social profiles to your activities, such as blog articles. By providing social networking buttons for clients to utilize to share content, you may centralize conversations across many platforms.
Encouraging clients to contact your social customer service team instead of calling or emailing will increase your brand's SOV by increasing the number of interactions and mentions on social media.
The stronger the connections and interaction on your social media pages, the healthier your responses to client questions and issues are.
Maintain a social media presence.
Make sure to share stuff on a regular basis.
Examine the performance of your postings for patterns in the days and times that produce the best results.
Remember to use a social networking calendar to properly plan and manage your content.
Improve your site's SEO
Utilize your blog and store pages to publish keyword-rich content.
Customers use these low-competition keywords to find your goods, services, and brand information, providing you an advantage over the competition.
Conclusion
SOV is a measure of how much of a market your brand controls in a particular industry. It's the difference between the number of online brand references or discussions and the number of competitors' mentions. SOV is significant because it assists you in gathering and comprehending critical consumer and competitor data, as well as identifying areas for improvement to make your product better and more engaging.
The social listening tool and rank tracker are two tools you may use to optimize your brand's SOV for social media, PPC, SEO, and PR. You may also improve your brand's share of voice by connecting with your audience on social networking platforms and blogs, providing great content, investing in digital PR, and improving your website.