Suppose you have strong branding and an efficient digital strategy. In that case, you can put your best foot forward, differentiate yourself from the other businesses in your industry, build trust with your customers, and generate more revenue for your company. Therefore, even for a small business, branding is of utmost importance. In today's article, we will go through various brand solution for your small business.
What does a  Brand Solution for Small Business imply?
When someone mentions a company's brand, the vast majority of people immediately think of the company's logo. Even if your company's logo plays a crucial part in its identity, branding encompasses a far more comprehensive range of topics than its visual aspects.
Branding is all about the impression you make on customers. It is what people believe about your brand when they see or hear it. All you have to do is connect with your audience on a personal level and get your message across. Intangibles, including brand promises, brand personality, brand reputation, and customer experiences and expectations, all play a role in shaping how customers view your company.
What Is the Importance of Branding for a Small Business?
It is impossible to overestimate the significance of branding in any marketing plan, even for small businesses. A powerful branding strategy is a crucial component in the building blocks of your company. Strong branding gives you an immediate advantage in the market, whether you are introducing a new product or wanting to update an existing one to stay relevant.
Getting the attention and trust of your target audience can be challenging, especially if you are a small business. Unless you use an efficient branding approach that enables your company to connect with consumers, comprehend the requirements of the people it serves, and deliver on its promises.
Your company's brand has an effect on the customers' impressions of the entire spectrum of your business. Developing trust, recognition, loyalty, and reputation within your target audience are all advantages of successful branding. Your business's products or services, customer relations, employee relations, promises, values, and societal goals can all be communicated through your brand. This also has the potential to say a great deal about your business as a whole.
Establish Your Brand Identity.
You must first determine who you are in order to develop the best brand solution for your small business. Nowadays, getting lost in the sea of competing companies is incredibly simple. But you can only establish a niche for yourself if you are fully aware of who you are. What makes you unique from others is who you are. In other words, this is a reference to your Unique Selling Points (USP). Your product or service's distinctive qualities may include customer service, delivery efficiency, and attention to detail, among many other things.
Given the significance of branding in your marketing strategy and the lasting effects of a strong brand identity, it should be no surprise that creating a brand identity is a time-consuming process that takes careful planning and consideration. Asking more reflective questions will help you discover your brand's identity. Ask yourself, "If I had to sum up my company in three words, what would they be?" "What do I want to be known for in the marketplace?" "What are the core missions and values of my company?" and "What kind of difference do I want to make in my industry" when you are defining your brand identity.
Understanding your small business's brand image and how it differentiates from others will help you better incorporate them into your branding. This makes your company more memorable to consumers.
Create A Mission Statement for Your Brand.
A mission statement summarizes an organization's objectives and core principles in one or two sentences. According to Business Dictionary, your mission statement needs to have the following three elements:
A Description of your Values.
A Description of your Target Markets.
A Description of the Direction you want to take the Business.
This mission statement needs to serve as a filter for each decision made within the company.
It takes time to craft a mission statement and tagline. Start by providing a detailed explanation of the goods or services you provide, your motivation for starting the company, how you did so, and the target market you hope to reach. Although you can expect a lengthy first draft, the final version should consist of no more than a few well-chosen phrases that express who you are as a person and what your organization stands for. Let's proceed to the next brand solution for your small business
Determine Your Target Market's Demographics.
Knowing the audience, you want your brand to address is a prerequisite for creating a powerful brand. Additionally, size does not matter when it comes to target audiences. Your efforts to build your brand will be more successful if you know more about who you want to reach. You can narrow your focus and identify your niche by specifying the following things.
Demographic elements like age, gender, and occupation
The target demographic of similar or competitive brands
Market and sales figures
discussions and polls of current clients
Narrowing your focus by being more specific about your audience enables you to create powerful messaging. This can communicate directly to the clients who would benefit from your brand the most.
Utilize Imagery in Your Branding.
Establishing a distinctive visual identity through specific colours, typefaces, and writing styles is one of the most effective brand solution for your small business. This enables potential clients to distinguish your goods and services from those of competitors instantly and appreciate your uniqueness. Your brand's colour or colours should be considered as one of the visual styles. The colour or colours you associate with most strongly should be immediately apparent. Such colour (s) should be analyzed in reference to your potential customers.
Next, pay attention to the logo. To many customers, your logo will serve as the very first impression of your firm, and it will become the single most memorable visual representation of your brand. While creating this, pay close attention to the font. A unique font would make it simple to recognize your brand. Your typeface needs to be readable and clear. There are countless typefaces from which to pick when branding your company.
The perfect visual identity for your brand is the one that conveys your brand's Purpose, Personality, and Story through your logo, business card, and website.  It would be difficult to understand these numerous intangibles and how they might affect your brand's visual appearance without completing the prior phases of branding solutions for small businesses.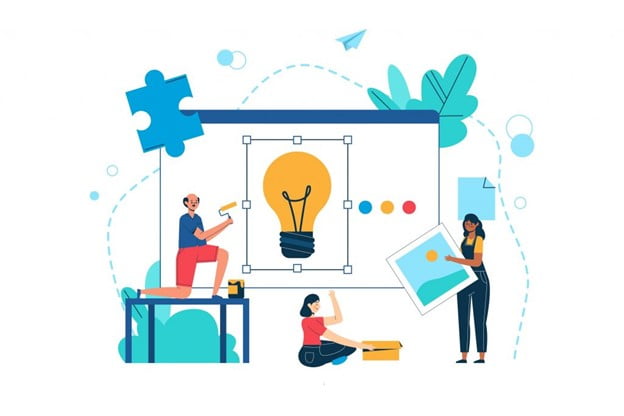 Share Authentic and Reliable Media Content.
Blogs and articles have become one of the most common ways for companies to communicate with their existing consumers and attract new ones. Writing blogs and articles can help you answer inquiries and solve problems from current and potential customers. And you are more likely to gain their trust if you can adequately respond to their questions. Sharing authentic and reliable media content will also enable you to gauge the level of interest among most of your current and potential clients. Customers always turn to brands that can answer their questions; therefore, good authentic, and reliable media content spreads like wildfire.
Offer Your Customers the Finest Quality of Service Possible.
The final brand solution we recommend for your small business is to offer your customers the finest quality of service possible. As a business, you need to go above and beyond for your clients. Rather than your brand, people are more likely to trust a customer's testimonial. Giving your clients what they want is one of the best branding solutions for small businesses. A happy consumer is more likely to come back and recommend it to others. If you give your customers what they want, your customer base will grow.
To provide excellent customer service you should go beyond than just a single encounter or department. If you want to make customer service your life and soul, you must always go out of your way to make your clients happy, regardless of the channel, time, or reason for their interaction with your company.
This entails paying attention to all the details and things that may appear minor but have a significant impact on your customers' reaction time, ability to locate and obtain answers fast, and a convenient checkout, easy e-commerce system, and simple payment system.
The takeaway is that if you can improve the customer's experience, you will gain a reputation as a business that values its clients and, consequently attract more customers.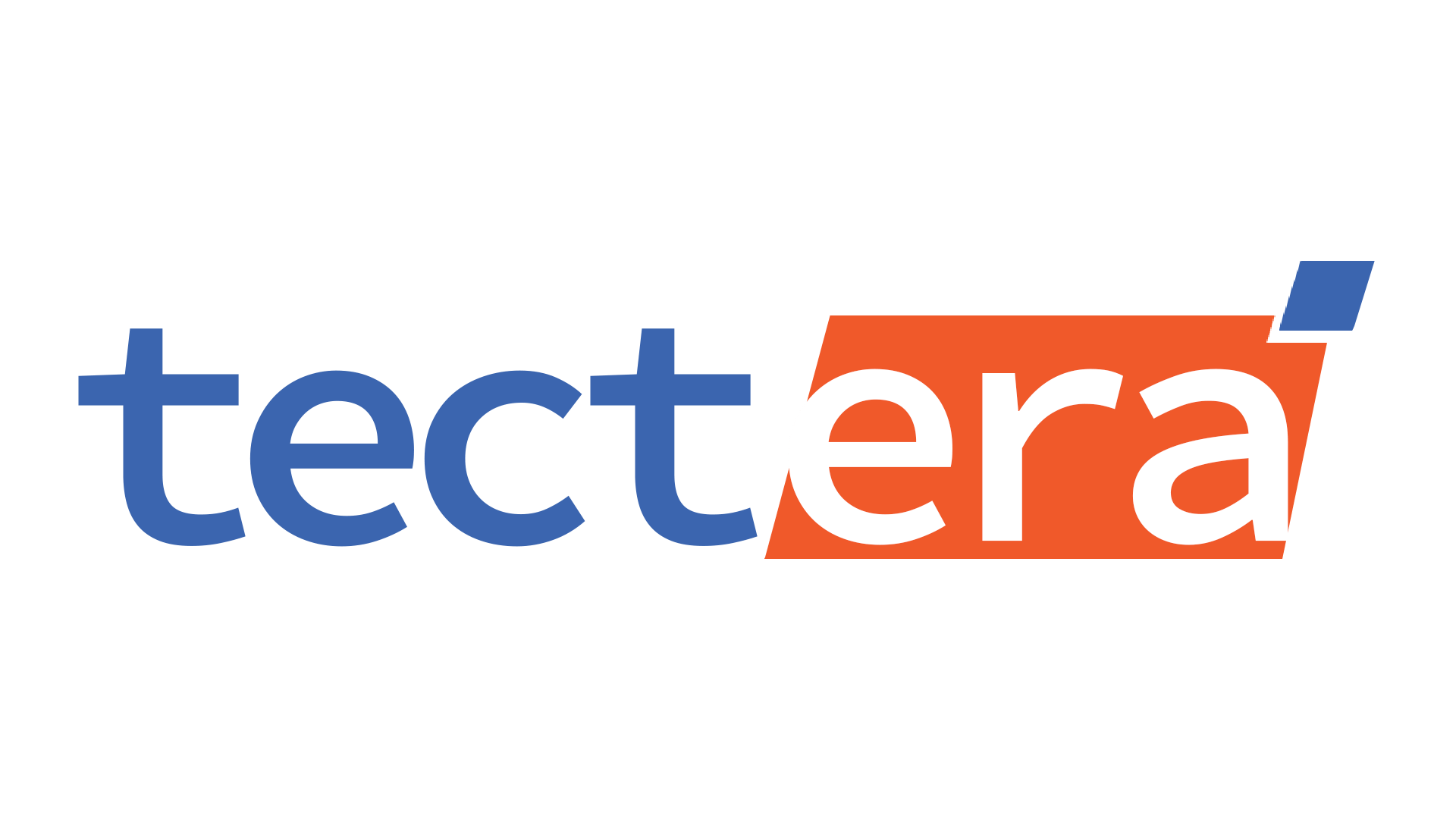 Editorial Staff at Tectera are experts on web design, SEO, social media and other digital marketing channels.