As a marketer, it is always important to grow your social media presence to be competitive in the market. The more people you reach your social media campaign, the vaster your possibilities of success. 
It is proven that Digital Marketing is one of the best solutions for business growth online. 
In earlier days, Social Media profiles and pages used to be a "nice-to-have" option for brands. However, now it has been changed. There are above 3.5 billion users actively using social media these days and they are waiting to be reached with your brand message. It makes sense why you want to learn more on social media growth hacks that work well. In this article, we will be explaining the top social media growth hacks for your business in 2020. 
TOP 10 Social Media Growth Hacks for Your Business
Here we have listed the top 10 social media growth hacks for your business that can be implemented for your business to get maximum engagement in social media. 
1. Choose the social media platforms that are relevant to your business/brand. 
Many social media platforms are competing these days to get users and businesses attention on the internet today. However, is it really important to focus and spend your effort to market on all social media platforms? 
Before jump into creating your social media profiles, you will have to identify the user demographics of the specific platform in general. Then compare it with your targeted audience if this platform is worth your time and energy to invested in. 
You shall gain more positive results by focusing on the platform which is used heavily by your target customers. For most of the business, performing the marketing on Facebook and Instagram are usually enough. 
If your content strategy focusses on videos, then you will have to focus more on YouTube. If your content strategy is picture centric, then the combination of Facebook, Instagram and Pinterest must be sufficient enough to get a good number of attentions.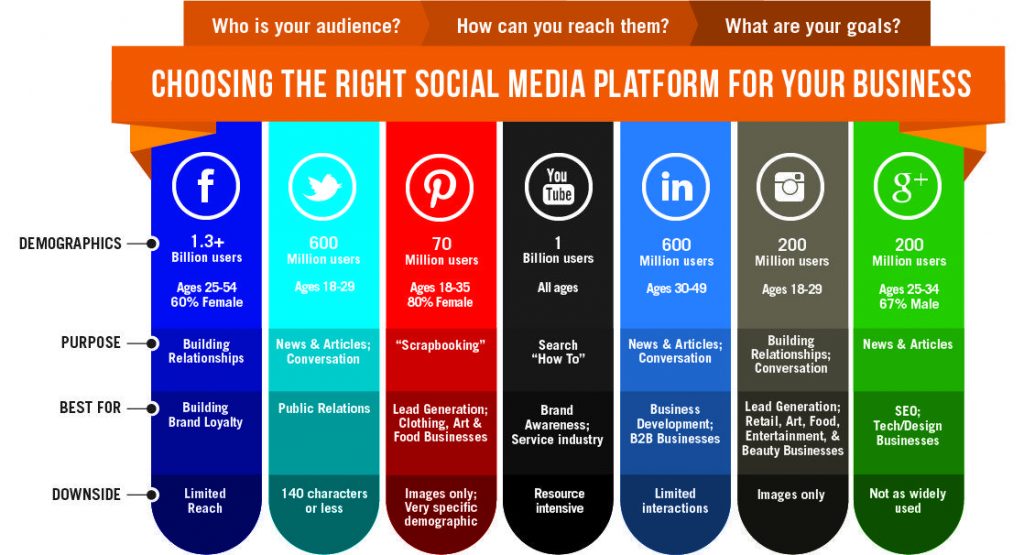 2. Pick the Brains of your Competition
Outline inspiration from your rivalry is one of the best effective social media growth hacks.
You need to watch out and include the platform where your competitors are mainly active. You also should monitor the type of content they are sharing on each platform, how often they post and how they are creating the engagement with their audience. 
By analysing your competitor's social media strategy, it is easy for you to finalise the social media marketing strategy and approaches that have been proven to work well on your niche. Such study will also indicate you gaping holes you can fulfil with your business's social media.
3. Revamp Your Social Profiles
Your social media profile is the signage your spectators will read first once they come in connection with your brand on social media. This is one of the important social media growth hacks.
If you do not have a clutter-free and properly filled out profile, you aren't just giving off vibes of unprofessionalism, but also upsetting your social campaigns.
Your social media profile should have the following:
–           The quality profile picture and cover image
–           A short bio about your business/brand
–           A website links
–           Office location
–           Contact details
It is significant to certify consistency with all the info on your social media pages.  If you have contradictory info across your profiles, you are offering your visitors another reason to not contract with your brand.
Your social profiles must style it convenient for visitors to make up their minds about your brand/business instead of making them even more puzzled.
A worthy tip here is to confirm your individual social profiles (and those of your staff) are a decent reflection of your brand image.
Input the profile data clearly and use the profiles well to further amplify your brand message.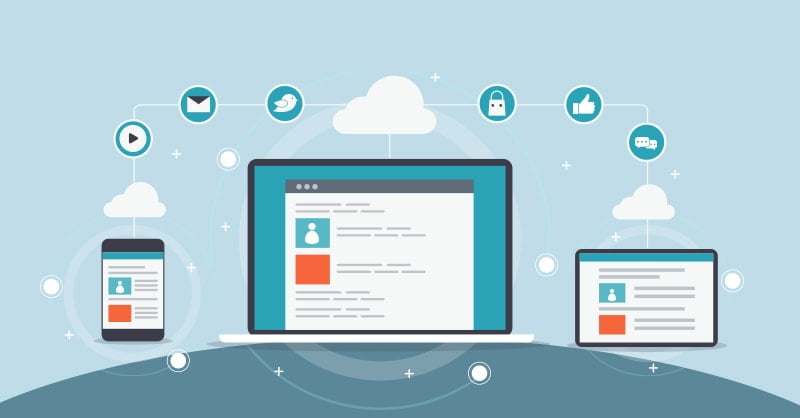 4. Stay Consistent With Your Branding
If you already engaged with brand personality or brand voice, make sure to maintain it across all your social profiles. 
It is inimical to deploy a scatter-gun method with your branding.
Don't disregard basics like the colour theme for your brand profile and a definite tone.
When your audience connections your brand with a particularly professional tone throughout your social media platforms, it is not a great idea to try your hands at pervading humour into your content. 
The best business profiles trigger a linking with their focused audience by exploiting branding elements constantly.
Fluctuating from one end of the band to extra willy-nilly is a sure way to lose your audience attention. This is one of the important social media growth hacks.
We have also discussed 5 Free Social Media Management Tools in a different article.
5. Share Quality Content
Content is king everywhere, and social media is no exclusion. You need to guarantee you are constantly making shareable content that applies to your focus audience.
By doing this, you can gradually establish your brand as one of the greatest and reliable brands in your niche. 
A successful content-related social media growth hack you need to model this 2020 is to only uphold your brand with only 10% of your social media posts.
You must use the rest of your time contribution your creative posts and returning to the pain points of your target spectators and distributing significant content from other people. 
If you employ far too much time on social media, endorsing only your brand, you will depart your spectators perceptually jaded.
Sharing valued info that rightly helps your spectators is a great way to keep them involved and also get them to reliance your brand. 
Moreover, don't neglect to shake up your content strategy to reproduce what your spectators wishes to see.
For example, we are in a period where graphic content acquires more notice than text.
Find new ways to transfer your messages visually. Infographics, explainer videos, webinars, and live broadcasts are just a few samples. Sharing quality content is an important social media growth hacks
6. Encourage Your Followers to Share Your Content
Even when a consumer is stunned by a bit of content, they may need a little boost to share it with other persons. Add certain call-to-action that will prompt the reader to share your content.
Nevertheless, you should only use this approach when you have a landing page or blog to share. The call-to-action, which is one of the important fundamentals of the web design, must be in your blog post and not on the social media content.
Nobody adores an "engagement beggar" on social media.  Always requesting for retweets, comments, likes, etc. on your social media posts is amateur. This is one of the important social media growth hacks.
7. Use Hashtags Effectively
Hashtags are a seamless way to draw notice to your social media posts.  By using those applicable to your content, you shall make your content discoverable to your target audience in social media. Hashtags are the keywords of social media.
The upsurge of Twitter slices the birth of hashtags. Handlers on other platforms rely on them to create awareness of their posts. To get a good outcome with your hashtags, you have to work out which keywords your clients are looking for.
What keywords are significant to your business? What keywords best explain the content you would like to share? Answer these queries, and you will have the best feasible collection of hashtags for your social media posts.
Maintain an excel sheet for your hashtags research so you will be well prepared to market it well. This is one of the important social media growth hacks.
8. Embrace Social Media Adverts
As you construct your business social profile, you will find out that the organic growth of your business is tough to accomplish, particularly if you want to produce outcomes quickly. This is one of the important social media growth hacks.
Social media advertisements offer a brilliant way to pull quicker to your goals over a small period.
Social media ads work as they let you unravel a completely new level of reach by increasing your spectators outside your followers and their instantaneous circles.
Your brand memo will be placed in frontage of an extremely aimed audience, thus growing your probabilities of outline more engagement.
For the greatest outcomes, devote worth time on making your ad copy. Consider launching promotions or giveaways in your advertisements as well to make your note more appealing to your prospects. 
9. Stay Social and Engage
While pursuing growth for your social media profile, it is comfortable for you to get jammed up in the intermediate of it all and lose sight of the main purpose for the presence on social media.
You are there to make an audience and contract with them. If you don't occupy your audience, they will get uninterested speedily and move on.
A few things you should perform:
–           Always respond to all brand references, involving positive and negative. Negative remarks can pull more attentiveness than positive, so you need to be additional cautious with how you grip a dissatisfied client. If you disregard that damaging comment, it will go away, but only afterwards it has made a few dozen prospects even warier of your brand. 
–           Tag other contemplation leads in your niche if a prospect gets out to you with something you cannot assist them with.
Social media users love it when brands or business interactions with them. With more connections, you will hold your current audience and draw new ones. This is one of the important social media growth hacks.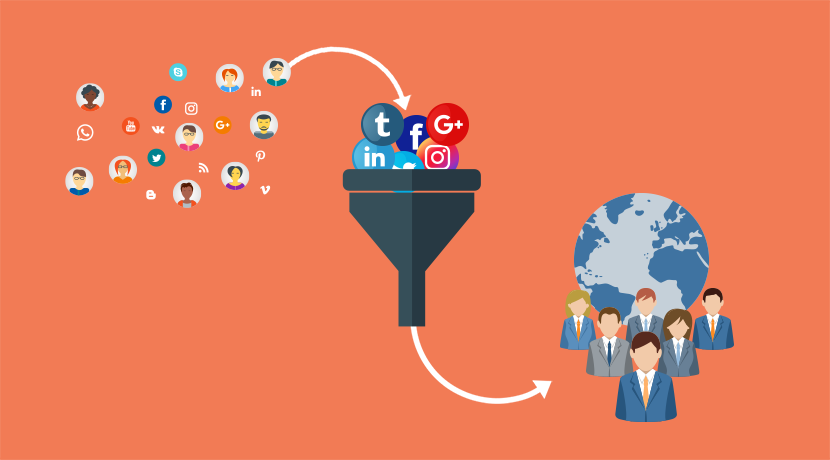 10. Put Social Proof to Good Use
How often have you had to check out a brand since a social media user optimistically stated them?
That is the influence of social testimony at work. Punters love it when the preparation has been complete for them when it arrives to inspecting a brand.
If User A believes a brand is suitable at what they do, others in his instantaneous social circle will need to see what the product / service is about. This will decode into more trustworthy followers and paying clients. 
Gather all optimistic comments about your brand / business and use them often across your social promotions.
Unfortunately, satisfied customers usually won't go out of their way to give a review. Prod all clients to write a truthful review of your products or services.
This way you will develop more positive commentaries to use as social proof and also work on any negatives that have been emphasised. 
The effect of this method is that you will magnetize more social media punters that will not be on the shielding when evaluating your brand message. This is one of the important social media growth hacks.
Conclusion
Raising your social media existence as a business is stimulating. However, with these tried and verified development hacks and some dedication, you will accomplish great results.
Focus on attractive with your spectators and resolving as many of their problems as feasible with most of your posts.  In an era where the regular customer only wants significant proficiencies, a set-and-forget method to social media marketing will not work.
Tectera is a renowned digital marketing agency based in Sri Lanka. We are also one of the top website development and web design company in Sri Lanka. We provide SEO services in Sri Lanka, SMM, SEM, Inbound marketing services, etc at reasonable prices. For further information, please contact us.