If you're like most lawyers, you probably spent a lot of time in law school learning how to argue cases and write briefs. But when it comes to your website, you might be more comfortable with the word processor than the photo editor. The average attorney spends less than an hour per week on marketing activities, but that can make all the difference in attracting new clients and retaining existing ones.
A good website design will not only help establish your credibility as an expert in your field but also increase brand awareness among potential clients.
Tip #1: Clearly define your target audience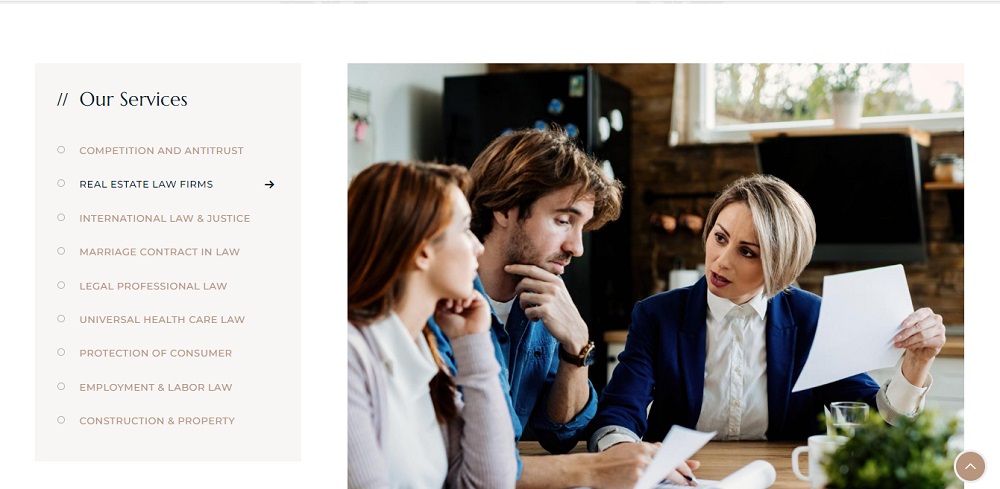 You may have heard the old adage "first impressions last." It's true, and that's why it's so important to make a good one on your website.
Your website will be your first point of contact with potential clients, so it should be designed in such a way as to convey the message you want them to receive about your law firm. Your website design can help give clients a sense of trust and professionalism, or it can leave them feeling frustrated and confused that's why it's crucial that you take the time to craft an effective one for yourself.
The best way to do this is by making sure that all of the information on your site is relevant and easy for visitors to find.
Once these aspects are taken care of, then you can move on toward other areas like SEO optimization (i.e., search engine optimization), which will help make sure that people who are looking specifically for legal services in their area actually find yours when they search online.
Importance of having a strong online presence for law firms
As a lawyer, you know how important it is to have a strong online presence for your firm. The Internet is the place where clients and potential clients go to look for attorneys.
The role of website design in attracting and retaining clients
Website design plays a crucial role in attracting and retaining clients. A well-designed website will tell visitors everything they need to know about your law firm, from the services you provide to how you operate as an organization.
In addition to making sure that your website looks professional and is easy for visitors to navigate, it's important to keep it up-to-date with new content on a regular basis so that people who visit regularly feel like they are seeing something new every time they visit.
Suggested Read: Best 5 Ecommerce Platforms in Canada
Tip #2: Use professional, high-quality images and graphics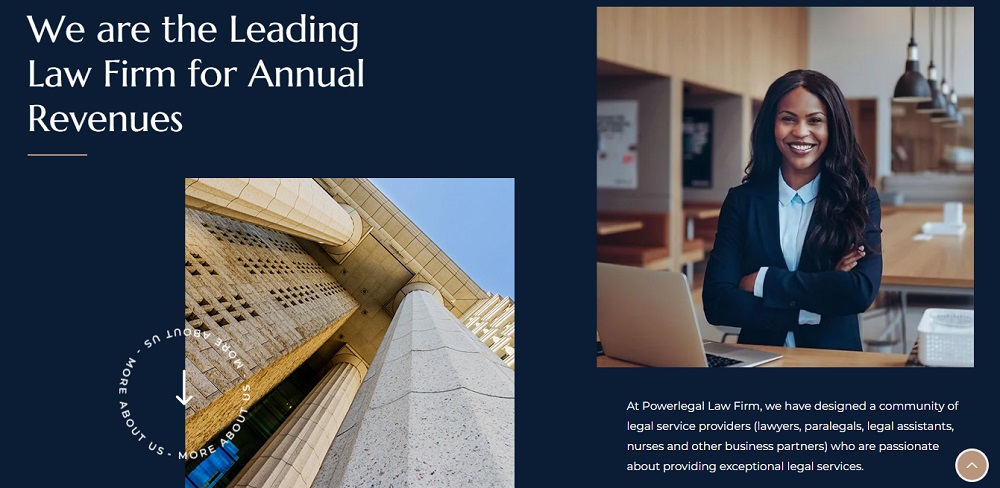 Your website is an important marketing tool for your law firm, so you need to make sure it's as effective as possible. It should be clear, professional and easy to use. One way to do this is by making sure your images are high quality and relevant and another way is by avoiding common design pitfalls that can distract visitors from their purpose on the page.
To make sure your images are high quality:
Use graphics instead of plain text where possible
Make sure they're not too busy or distracting it's better if they don't take up much space on the page at all (this will also help with mobile compatibility).
Avoid using generic or low-resolution images
Avoid using generic or low-resolution images. If you aren't a graphic designer, consider hiring one. They have the knowledge and skills to make your site look good and they can help you create professional-looking content that matches your law firm brand.
Consider using stock photos as inspiration for custom graphics rather than relying on them entirely. Stock photography sites offer millions of images created by professional photographers all over the world, so there's a good chance you'll find exactly what you need without having to invest in high-quality original work from scratch.
Consider hiring a professional photographer or graphic designer
Even if you have the most basic of skills, hiring a professional photographer or graphic designer is worth considering. A good photographer can capture shots that will make your practice look more polished and professional, while a graphic designer can help you create an eye-catching design that's consistent with your brand.
Suggested Read: Toronto Ecommerce Development Company
Tip #3: Make sure the website is easy to navigate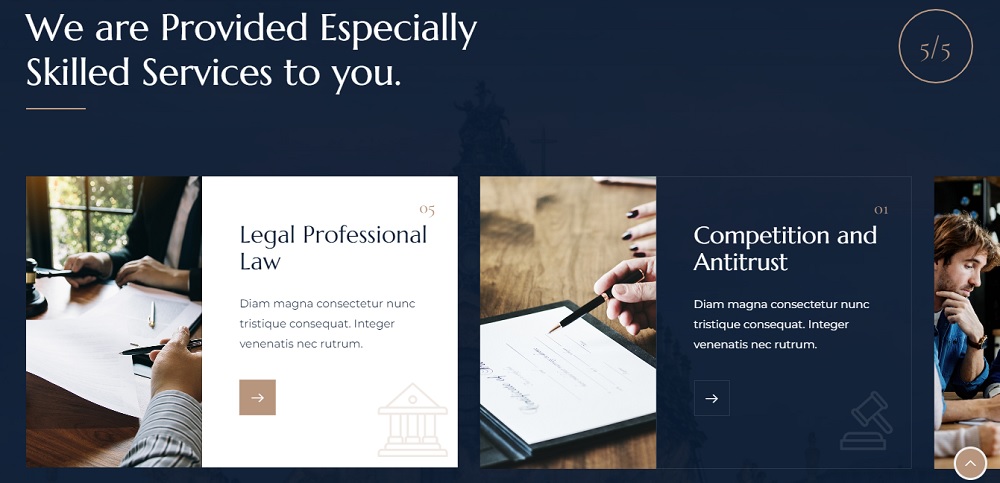 Having a website that is easy to navigate is paramount to its success. Your website needs to be designed in a way that allows your visitors to easily find what they are looking for, and also encourages them to explore the rest of your content.
Your website should include a clear structure, with an intuitive layout that guides users through it. This will make it easier for people who are coming across your site for the first time or returning after an absence.
Use a clear and logical structure for your website's pages
A good site design is clear and logical. Your website should be easy for visitors to navigate. You don't want them to feel confused or intimidated, so make sure that your navigation is simple, user-friendly and intuitive.
Use a clear visual hierarchy to highlight the most important information on each page. This will help visitors navigate easily through your content and quickly identify what they are looking for on your site.
Implement a search function and clear calls to action
Your website should have a search bar on the homepage, as well as clear calls to action (CTAs) throughout every page. These CTAs can be buttons like "Contact us" or other text with an obvious purpose, such as "Get a free consultation" or "Schedule your appointment today." It's important that these CTAs are easy to find and use so that visitors don't have trouble navigating your site.
Make sure the search bar and CTAs aren't just placed somewhere in an obscure corner of each page—they need to be front and centre so they're easily seen by visitors. Also, make sure they're not generic; don't use words like "Contact us" unless they actually direct people specifically where they need to go next!
Tip #4: Keep the website up to date with fresh content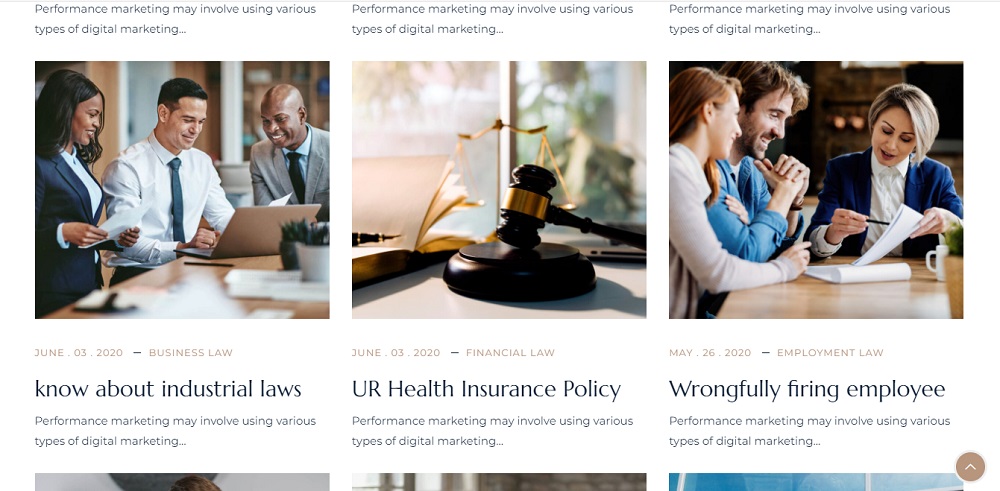 Keep the website up to date with fresh content. You should add new blog posts or articles on a regular basis, if possible. Regularly updating your practice areas and attorney bios will also keep your site from looking stale and outdated.
Use analytics tools to track how users interact with your website. Analytics tools like Google Analytics can help you see what kind of traffic comes in from search engines, where they come from (i.e., which keywords they were searching), and how long those visitors stay on your site (among other things). In addition, knowing who visits will help you figure out whether there are any design issues that need fixing or content that needs updating or if there's something else you could do to increase engagement among this group of potential clients or customers!
Add new blog posts or articles on a regular basis
Adding new blog posts or articles to your website on a regular basis will keep it fresh and relevant for your visitors. To make this task easier, use a content management system that is simple and intuitive, so you can add new content quickly without needing to worry about coding or web design.
In addition to posting articles about the practice area you specialize in (or just general legal advice), also consider adding blog posts related to local community news. This helps build trust with potential clients: if a client visits your law firm's website and sees that you are an active member of the community, they may feel more comfortable hiring you as their attorney.
Update your practice areas and attorney bios
Update your practice areas and attorney bios. If you've been practicing for a while, chances are that your practice areas have changed a bit over time. For example, maybe you started out as a general practitioner but now specialize in cases dealing with intellectual property law. It's important that this information be represented on your website so potential clients know what services they can expect from your firm.
Tip #5: Test and optimize the website for conversions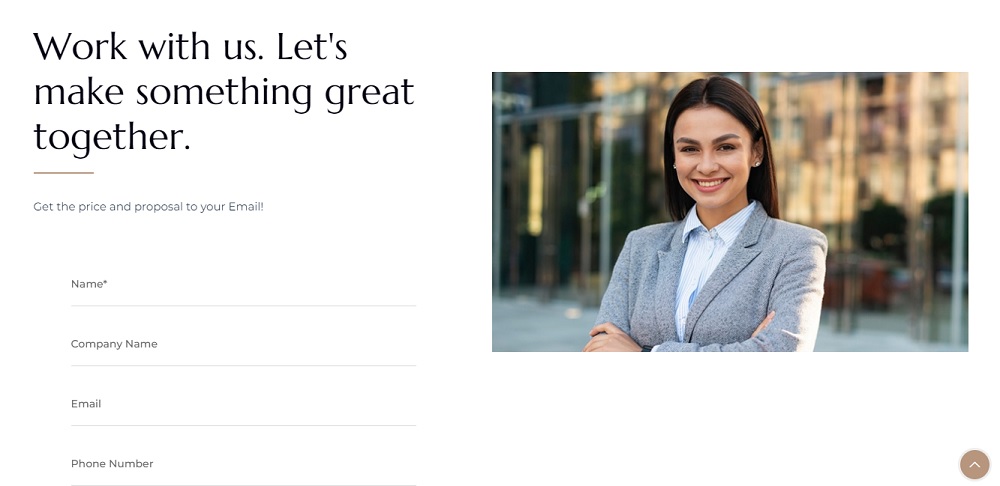 Testing is the final step in our five-step process to creating an effective law firm website. Testing is the most important part of your website's design because it determines whether people will actually convert to your site, which means you need to know what works and what doesn't.
When it comes down to it, testing can be very simple; all you need to do is change some elements of your site and record how each change affects conversions (whether that means clicks or leads). This will allow you to figure out exactly which design elements work best for your audience and what content resonates with them as well as where they click when they visit your page.
Use analytics tools to track how users interact with your website
A website analytics tool allows you to collect data about how your users interact with your website. This data can be used to determine what content is most popular, where users are clicking and leaving from, and more.
Test different design elements to see which ones increase conversions
Testing different design elements is one of the most important steps you can take to ensure that your website is optimized for conversions.
Test different calls to action (CTAs).
Test different content, headlines, and subheads.
Test different images and see what performs best.
Test different colours and see which ones convert best for you.
Conclusion
In conclusion, the design of a law firm's website is a crucial factor in attracting and retaining clients. An effective and professional website can help to establish the credibility and expertise of the firm, and make it easier for potential clients to learn about the services offered and get in touch with the firm.
By following some simple tips, such as clearly communicating your services, including information about your team, making it easy to contact you, using high-quality images, and keeping the design clean and simple, you can create a website that effectively represents your law firm and helps you to attract and retain clients.
For website design for law firm in Toronto Canada contact Tectera.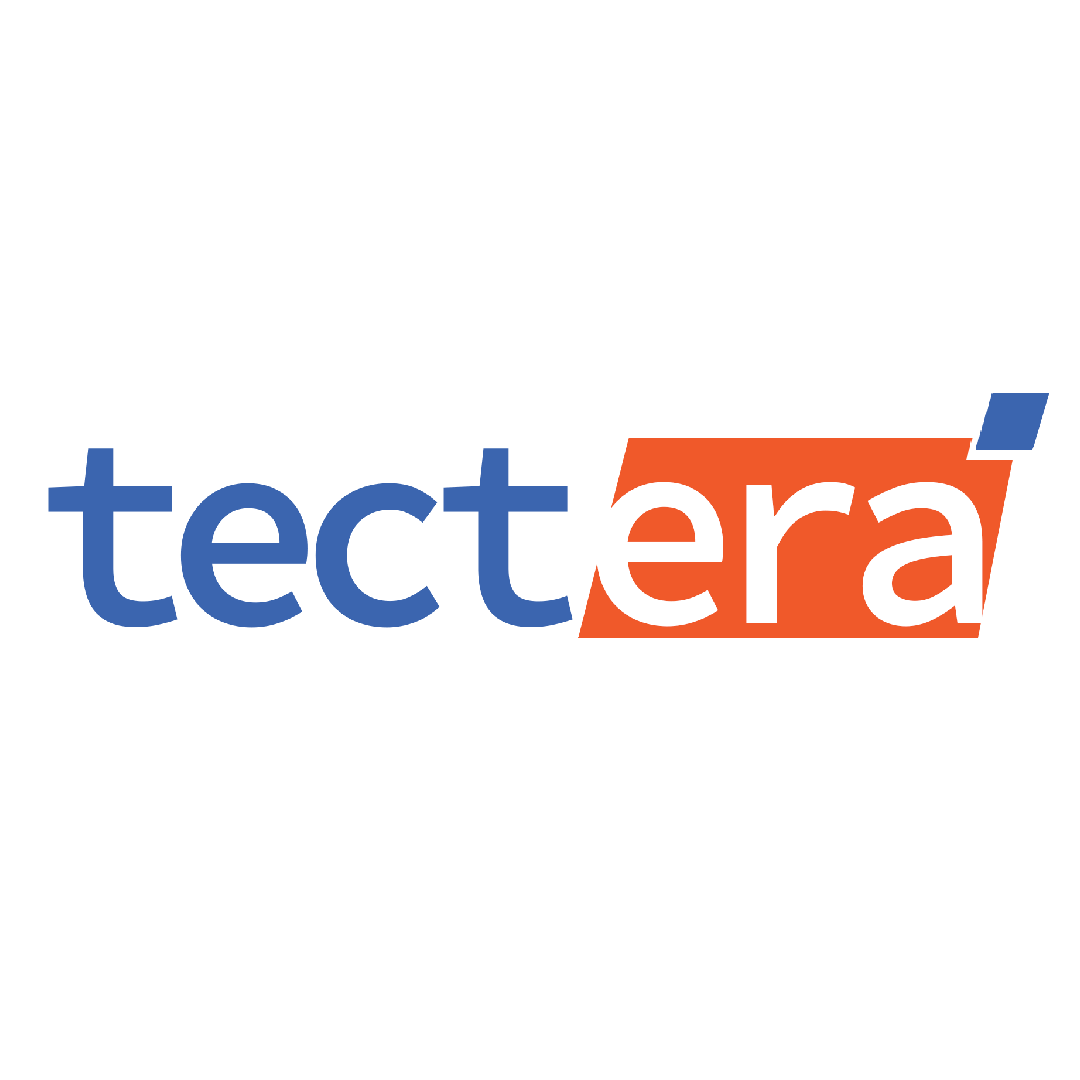 Editorial Staff at Tectera are experts on web design, SEO, Social media, App and Software.