Looking for the best Ecommerce platforms in Canada? eCommerce has been a big part of the retail landscape for quite some time now, and it's quickly gaining momentum here in Canada too. With eCommerce platforms, you can create your own online store and start selling products online without having to worry about creating your own website from scratch or managing a server.
These eCommerce platforms are available for purchase with plans ranging from free starter plans to paid professional plans that include more advanced features like analytics tools and inventory management tools.
What is an eCommerce Platform?
An e-commerce platform is a software package that allows you to create and manage your own online store. Unlike traditional websites, e-commerce platforms are specifically designed for selling products online so they have specialized features such as shopping carts and checkout pages.
Unlike a traditional website or store, an e-commerce platform keeps track of the inventory in real-time so that no products can be sold out of stock without warning. This makes it easy for customers who are browsing on different devices because they won't need to keep visiting back to see if what they want is still available before completing their purchase.
In addition, an eCommerce platform offers several other benefits such as:
Creating customized landing pages tailored for specific campaigns or promotions;
Full integration with payment gateways like PayPal so that customers don't even have to leave the page when checking out;
Automatically generate tracking codes for each product so that you can measure conversions at different stages of the sale; Integration with social media channels like Facebook, Twitter, and Pinterest so that customers can easily share their purchases on these networks.
1. Shopify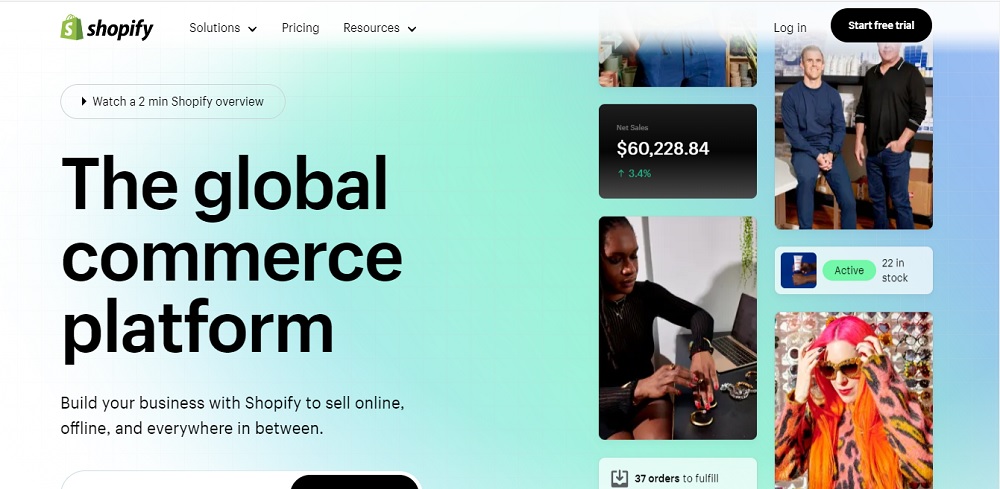 Shopify is a popular eCommerce platform in Canada that's easy to use and offers plenty of features. It also has an excellent customer support team, which is helpful if you're new to the world of eCommerce. Shopify's marketing tools are some of the bests around (especially for small businesses), so you'll be able to promote your store on social media and other channels without any problem.
Despite its popularity, Shopify isn't perfect it doesn't have as many themes as some other platforms do (about two dozen are available), but most people will find something they like among them.
Shopify is a great choice for anyone who's just getting started with eCommerce, but it's also powerful enough for businesses that are ready to take their operations to the next level.
Suggested Read: Ecommerce Development Company in Toronto
2. BigCommerce
BigCommerce is a leading eCommerce platform. It's an all-in-one solution that allows you to design and develop your website, create an online store, and manage it from one place. From there, BigCommerce offers support for everything from marketing campaigns to social media optimization.
BigCommerce plans include features like unlimited products and categories along with search engine optimization capabilities while the Advanced package adds inventory management tools as well as additional payment gateways like PayPal Here or Stripe Connect so customers can pay using their phones at the point of sale instead of swiping their cards through a terminal at checkout time (this option also lets them skip entering in personal details).
Meanwhile, Enterprise customers get access to dedicated account management teams along with specialized services such as localized language support depending on where they're located across North America (US/Canada) or Europe (UK & Ireland).
3. Wix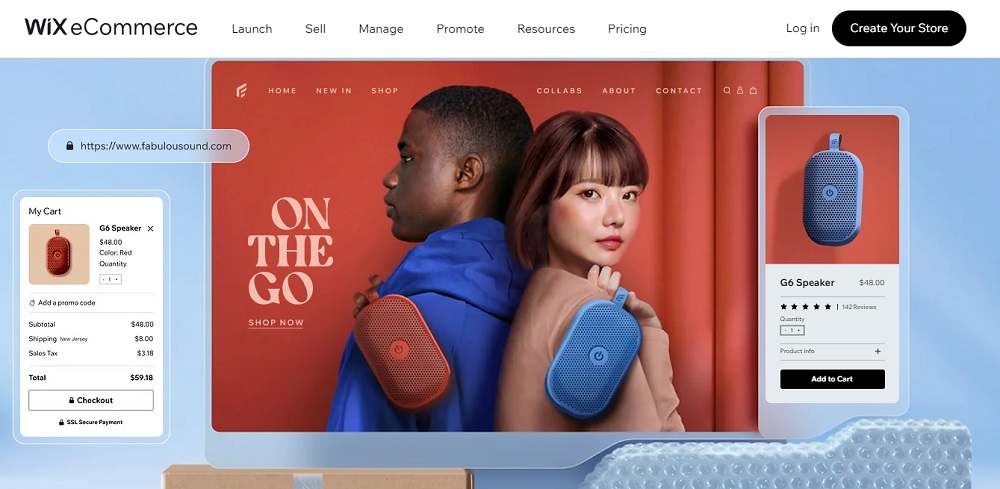 Wix is a website builder that allows you to create a website without having to learn how to code. It offers a wide range of features, including over 1 million templates and the ability to customize them with your own photos and videos. You can also add text blocks, widgets, and social media integration for free or for a fee depending on how much customization you want.
The drag-and-drop editor makes it easy for anyone to make their own website as it doesn't require any knowledge of coding languages like HTML or PHP; you just drop your content where you want it on the page using the editor's intuitive interface.
Wix also integrates with Google Analytics so that you can track visitor data such as traffic sources (where they come from), time spent on each page of your site, etc.; this way you'll be able to understand what works best for visitors coming across different pages in order to optimize conversion rates as much as possible!
4. WooCommerce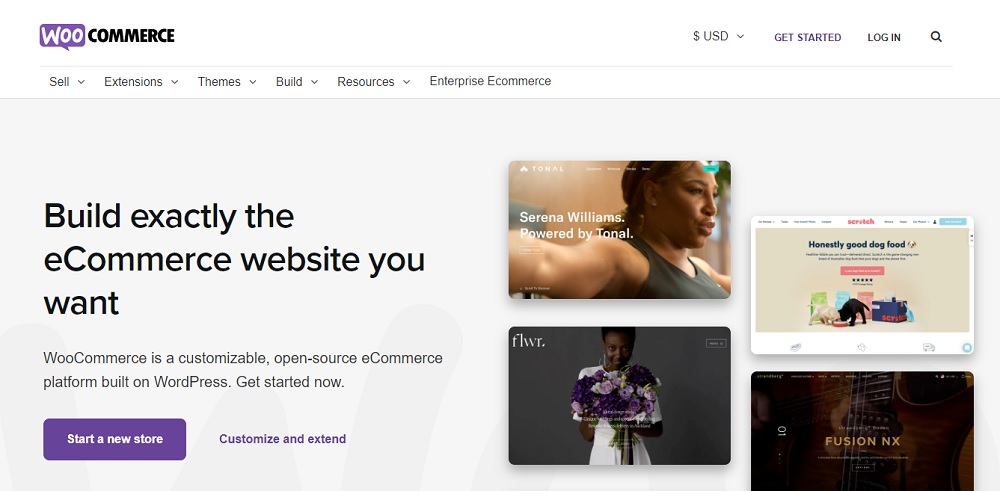 WooCommerce is an eCommerce solution built for WordPress. It's free and open source, so you can use it as the foundation of your store without having to pay any fees or royalties. The platform is popular among many small businesses because it offers a high level of customization.
With WooCommerce, you can build a wide variety of online stores: from simple storefronts to highly customizable eCommerce websites that sell physical products, digital goods, and services. WooCommerce has some great integrations with other popular plugins (such as MailChimp and Google Analytics) that allow you to easily manage customer information in one centralized location.
5. Squarespace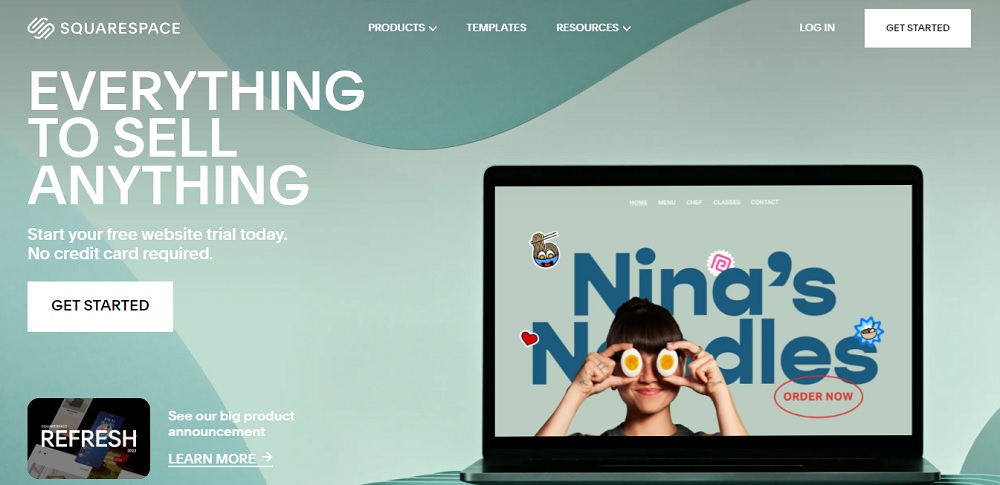 Squarespace is a great platform for eCommerce stores. It's easy to use and has a great user interface. Squarespace is ideal for small businesses that want to sell products online, but aren't sure where to start. It's also good for hobbyists who want an online store but don't want all the hassle of setting up their own website or managing it themselves.
While Squarespace is a great platform, it doesn't have all the features that more advanced eCommerce stores need. If you're looking to sell higher-end products or services, you'll want to look elsewhere.
Conclusion
E-commerce is a growing industry in Canada, and the number of eCommerce platforms available has increased accordingly. With so many options to choose from, we hope that this list has helped you narrow down your choices and find the best solution that fits your needs.
To create a ecommerce website in Canada using above platforms contact Tectera.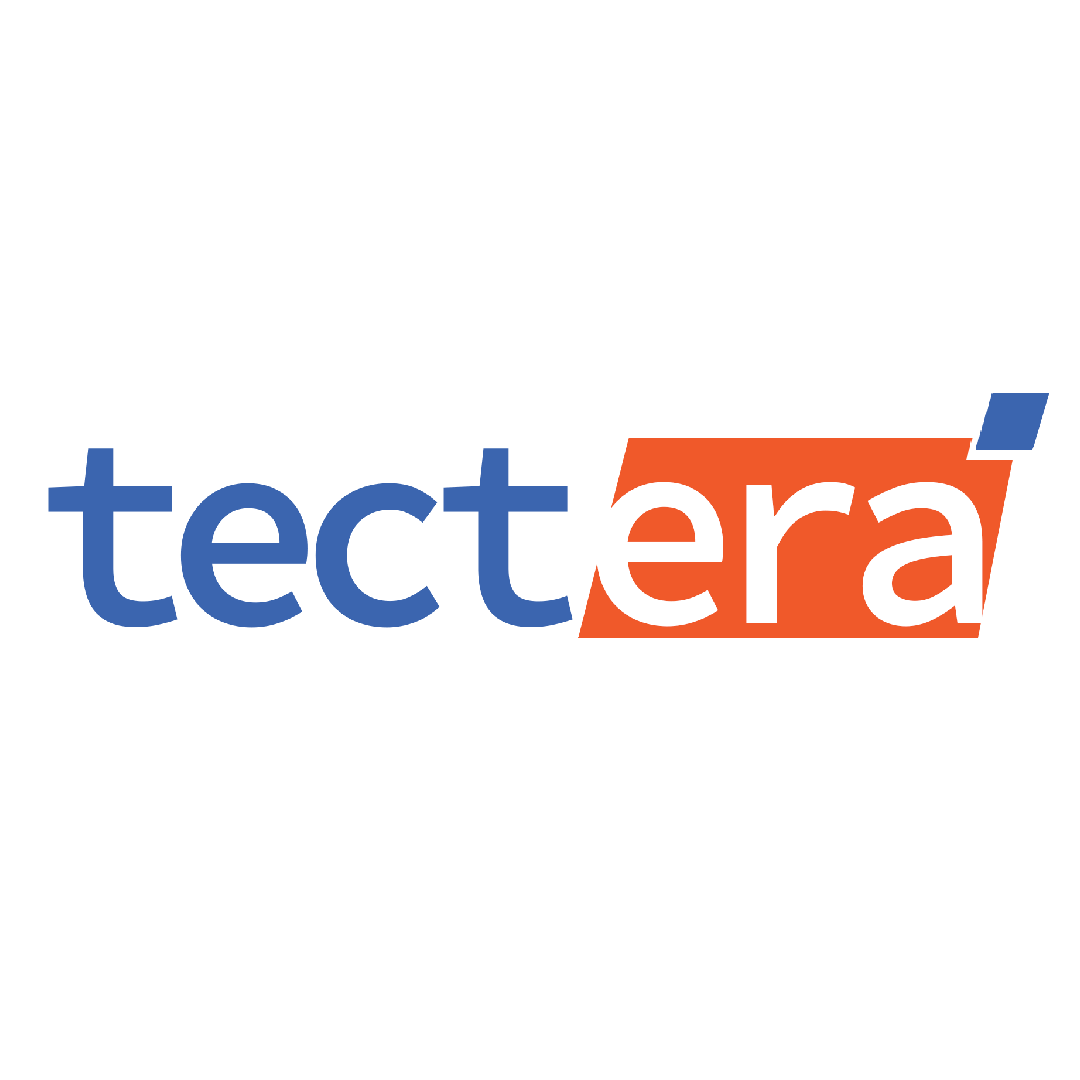 Editorial Staff at Tectera are experts on web design, SEO, Social media, App and Software.