Your website, unlike a good bottle of whisky, does not improve with age. A website revamp every 3 to 5 years is beneficial to most businesses. However, creating a new website or redesigning an existing web design can be a time-consuming and expensive procedure. But it has the potential to take your company to new heights! The benefits of successfully establishing a new site are enough to offset your initial cost, from an increase in new clients to an increase in revenue.
Today, though, we're going to concentrate on how much fun you can have while announcing your new website. We'll discuss some amazing ways to spread the word to help you create your brand, engage your audience, and expand your business.
1. Build Excitement
People dislike surprises, even if they are beneficial to them. Start sharing the news with a few teaser posts about 1-2 weeks before the launch date to build enthusiasm and anticipation. Teaser postings could include things like a faint hint that "something new is coming soon" or phrases that imply being upfront and telling them a new website with a brand new web design is in the works. Teaser (or blurred) screenshots of any new branding or elements you're utilizing, and a countdown graphic for social media or to show on your website are also things you can upload to build the excitement.
Make sure your project is on track before posting any teaser information with a launch date.
2. Raise The Email Banner.
Millions of people still use email, and it's the most effective way to reach an audience of existing customers and other parties who have already expressed an interest in joining your email list. Create an appealing subject line statement for your announcement, as well as an eye-catching, brand-consistent banner. Every time you send an email, include a link to something new or redesigned on the web design, along with a call to action that encourages people to visit the site.
Before the launch, you should figure out how to grow your email list. Highlight a sign-up box on your existing site or a newly developed landing page, or use social network posts to build a large list. "Sign up here?" say flashing red arrows. That could be a little excessive, but you get the point. If you increase your list, you'll be able to reach out to more individuals about your new or updated website.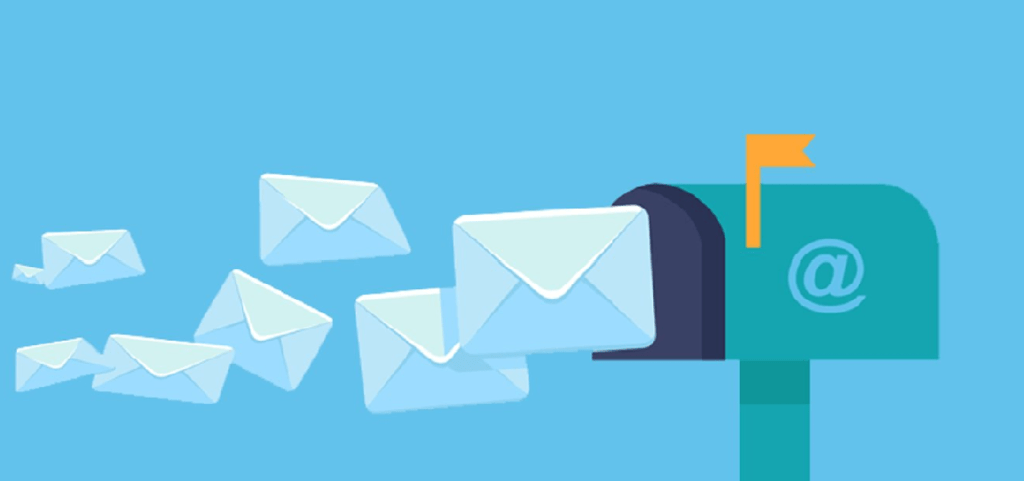 3. Distribute A Press Release.
People adore the phrase "newsworthy!" Is a press release required for your website's relaunch? If the modifications are purely cosmetic and do not include new branding or functionality, a press release may not be necessary. If you're introducing new technology or functionality in your web design, a press release might help awareness and promotion of the occasion.
Consider whether your launch will have a substantial influence on the lives of your visitors, customers, or clients and whether your launch is newsworthy. Submit a press release if you can answer yes to both questions.
4. Write A Blog Post Announcement.
People enjoy reading blogs! Your blog is an excellent way to promote your new website. As a result, whenever you create a new website, don't forget to publish a blog post about it! This is not only good for SEO, but it also gives you a chance to tell your brand's story and go over some of the significant changes that come with the new site's launch. Write a brief post expressing your delight with the new website and highlighting a few new features or adjustments in the new web design.
Focus less on yourself and more on how your users will benefit from the revamp. It's helpful to have a central location with all of this information to refer to when sending out emails or posting on social media to clients and customers.
5. Make An Offer Your Customers Can't Refuse.
Customers are always looking for something of value, no matter where you choose to launch and market your website. Consider what you can give that will pull visitors in, which could be as easy as a fresh blog article. It may be a discount on the first purchase placed on the new site, priority scheduling for appointments booked on the new site, or a physical object that customers could enjoy, such as a tote bag, coffee mug, or a free e-book with an order.
6. Record A Video Or LIVE.
Why should you stop at a blog post? Get a key member of your organization to film a video or go LIVE with the announcement, preferably the owner, founder, or a PR staff member. This is an opportunity for your visitors to witness your enthusiasm, which will stimulate their interest as well. Along with your written announcement, you can share this video on social media, on YouTube, or within the body of a blog post.
7. Add A Coming Soon Page.
Creating a coming soon page is one of the most effective ways to announce the launch of a new website. A coming soon page helps you develop interest for your site before it launches and gives visitors a sneak peek at what it's all about. You'll also have something to link to during your pre launch promotion, and you can include a sign-up form on your coming soon website so you can begin developing your email list right away.
8. Create A Website Mockup Graphic.
You can make a website mockup graphic that is animated. It can even be a video that scrolls through your new homepage When you press play. Creating these visuals is a great way to celebrate your new website's launch. You can also show off your new web design on your Instagram feed by doing these. Inputting your online design into a static image is another technique to build eye catching launch mockups. It's even better if the background matches the logo of your company. To be honest, you have a lot of creative license when it comes to how you present your new website.
9. Promote On Social Media.
On average, people spend 145 minutes every day on social media! It's an excellent spot to tease and promote your new website because everyone is watching and listening. Request a series of graphics from your graphic designer to go along with some quick social media postings. Consider posting a few teaser or countdown posts leading up to the launch, one or two on launch day, and a couple in the weeks leading up to the launch to keep it top of mind.
To guarantee that you are connecting with your existing following while also expanding your reach to potential customers and/or patients in your target demographic, I would highly recommend using a mix of paid social ads and organic posts.